Around 22 students of Good Will Army Public School in Handwara, Srinagar used the help of Google maps and GPS and attempted to cross Line of Control (LoC) during Ramadan for 'arms training'. According to a report by Kashmir Reader , the students are mainly teenagers aged between 13 to 15, most of whom belong to 8th and 9th academic standard. 'Harsh attitude of their teachers' was reportedly the reason why these teenagers tried to attempt an adventure which could have posed danger to their lives. The teenagers were found walking through the dense forest when they were stopped by the army near Watsar in Rajwar which is around 5 kms away from LoC. They were intercepted by an army patrol of 21 RR ahead of LoC, who sent them to the police, who eventually called their parents.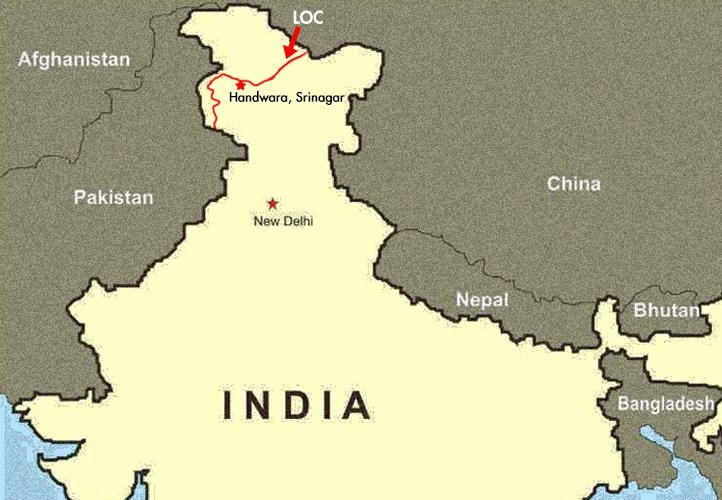 The location of the place from where the teenagers tried to cross the border.
"The episode happened on 18th, during Ramadan when the students left their homes for school in Batkoot but instead they changed their clothes and took a bus to reach Bonwan village. The teens took the help of Google maps for the travel and stuffed their bags with snacks and biscuits," according to Kashmir Reader .
When they were questioned, the students cited the harsh attitude of their teachers, particularly the school principal as the reason for the adventure. "We wanted to teach him (principal) a lesson," one of the students told the police.SP Handwara Ghulam Jeelani has denied that the teens were attempting to cross LoC. "They just wanted to skip school and were wandering here and there," he said.