In the aftermath of the Pulwama terror attack, there have been several reports of Kashmiris being assaulted and harassed all over the country.
In one such instance, two Kashmiri dry fruit sellers were assaulted in Lucknow by a pair of saffron-clad men, according to a report by NDTV.
The video of the assault went viral on social media.  
The vendors come here every season to sell walnuts. They were beaten up by the men who also called them stone pelters.
One of the assaulters, Himanshu Awasthi, posted videos and photos on his Facebook profile boasting about thrashing Kashmiris in Lucknow.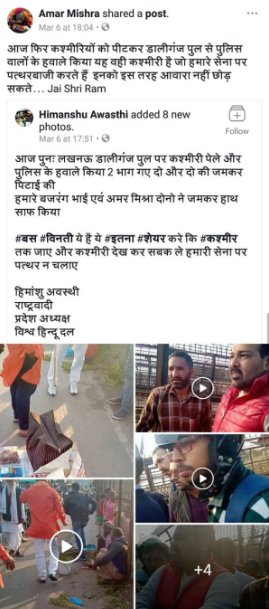 A case of rioting and breach of peace has been registered and one person, Bajrang Sonkar, has been arrested in the case.