If there's one thing you can expect from former Supreme Court judge Markandey Katju, it is that he will speak his mind no matter what the issue and no matter what the collateral damage is.
So when he got invited to IIT-Bombay, it was no surprise that he chose to not spare the students that were listening to him in any way. In a post on his Facebook wall, the former judge spoke of how he had told them that they had no genuine love for the country.
" Most of you IIT students have no genuine love for the country. You are utterly selfish, with no patriotism or idealism. All you want is to migrate to America ( and most of you manage to do that ), usually by first going for an M.Tech. degree there ( for which you get scholarship ), and then settling down there and enjoying a comfortable life– and to hell with India," the judge told the students.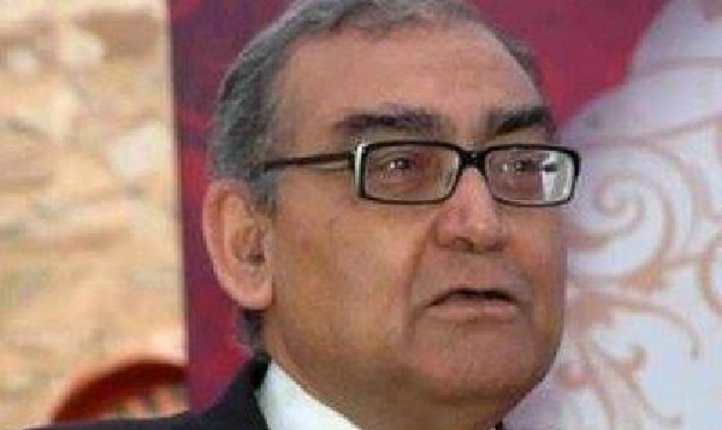 Justice Katju rarely minces his words. Source: Facebook
He also pointed out to them that they were enjoying the benefits of a government subsidised education and that it would cost them a lot more to study the same course in the West. The judge said that the Western nations were stealing some of best minds of the nation.
And after their education, the judge claimed that they became among the worst possible things: NRIs.
"And after settling down in America, you will become NRIs— supercilious know-alls, who will give lectures to Indians about what is good for them and what is not," the judge told them.
Here's his full Facebook post:
In my speech at IIT, Bombay yesterday, among the things I said was :" Most of you IIT students have no genuine love for…

Posted by Markandey Katju on Friday, December 18, 2015
An alumnus of an IIT tried to explain to the former judge why many of them left the country
"As an IITian, I'd say not all of us are like this. We have had so many IAS officers, social workers and people who have began startups here in India.
" And the truth is, I'd love to stay back in India for my PhD. But the facilities are a joke, compared to the West. Ask the government to invest in R&D;, and then you can hope that the IITians, who are the best of the best, would stay back for the best research experience," Sayantan Chatterjee told the judge in the comments.
So this is what the judge had to say in reply.
"Sayantan Chatterjee : Those who join IAS also go there for a comfortable life," Katju said.