Matrimonial ads in India have always adhered to certain guidelines. Prospective bahus must be well-educated but family-driven. 'Fair complexion' creeps into the text more often than we'd like and age ALWAYS matters. Dulhas -to-be, similarly, are faced with the daunting task of making sure they check all the right boxes. Well-settled or nothing – am I right, Indian parents?
So when 23-year-old software engineer, Indhuja Pillai, posted a brutally honest 'Groom Wanted' ad on the website www.marry.indhuja.com , it quickly went viral. All the 'marriageable' Indians were shocked and delighted, in equal measure.
You see, candour and rishta hunting don't usually go together.


Not one to deceive, Indhuja tells it exactly like it is. 'More info' reads "I'm not a drinker and I hate smoking. An eggitarian, not a foodie. I play badminton, sing and dance. I wear glasses and look dorky in them."
She says she's neither a spendthrift nor a shopaholic. "Detest masala & drama, not a TV fan. I don't read. Friendly but I don't prefer friendship. NOT a womanly woman. Definitely not marriage material. Won't grow long hair, ever. I come with a life-long guarantee and I commit for life," Pillai finishes.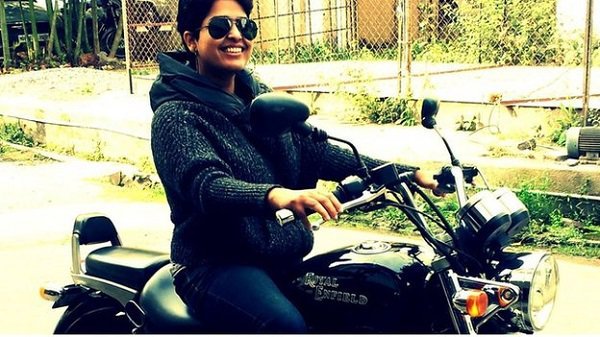 Nor one to settle, she describes the kind of man she is looking for, in great detail. "A man, preferably bearded, who is passionate about seeing the world. Someone who earns for himself and does NOT hate his job. Must be flexible with his parents, also means, it's better if he is NOT a family guy. Extra points to the one who hates kids. Points for a great voice and an impressive personality. Should be able to hold a conversation for atleast 30 minutes."
And the response to this less-than-conventional shaadi advert has been astounding.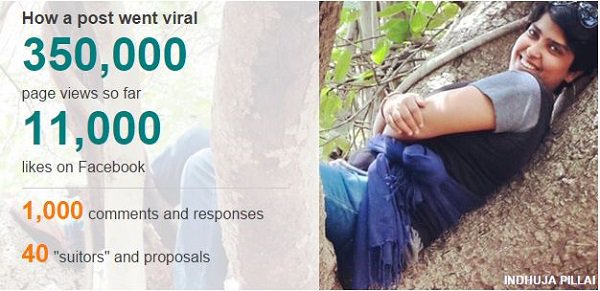 What I don't, however, understand is why. Typical 'shaadi.com' style ads are a thing of the past now and Indhuja's matrimonial is one that any 20-something will relate to.
Marriages need to be based on shared ideas and choices. Would you rather blow up your savings on a trip to Rome or stash it away for the future? Are babies a part of your five-year plan or not? Are you a dog person or more feline-friendly? Or even whether you're a 'Star Wars' loyalist or a 'Star Trek' geek.
This is not a gen-next fad. Regardless of which year you were born in, the success of a marriage was never determined by 'wheatish complexion' or '6 ft. height'.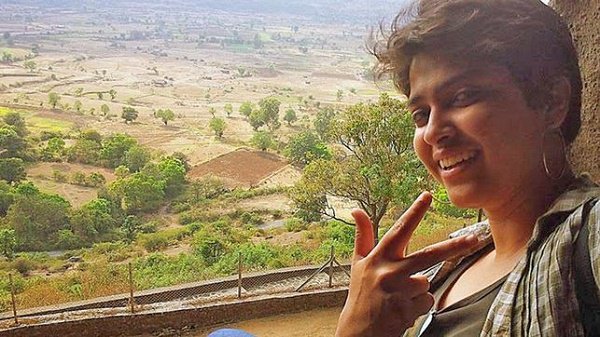 Isn't it time we moved on?
What would you have your matrimonial ad say? Tell us in the comments.
(Disclaimer: The text from Indhuja's blog has not been edited and has been presented as it appeared.)