We don't need to state how bad is the pollution in Delhi right now. Just step outside and you will know. While each one of us are responsible for this calamity, the state and central governments largely are to be blamed to let the smog problem spiral out of control. Because it seems like, no one gives a damn. 
When Delhi CM Arvind Kejriwal loudly roared in the Delhi assembly last month that they are the masters of Delhi, they have done nothing concrete so far. It's a known fact that every year, this time, Delhi turns into a gas chamber. Still, no preparations were done beforehand. Because bashing Modi, fighting with Lieutenant Governor and promoting AAP seem to be greater concerns. Priorities, anyone?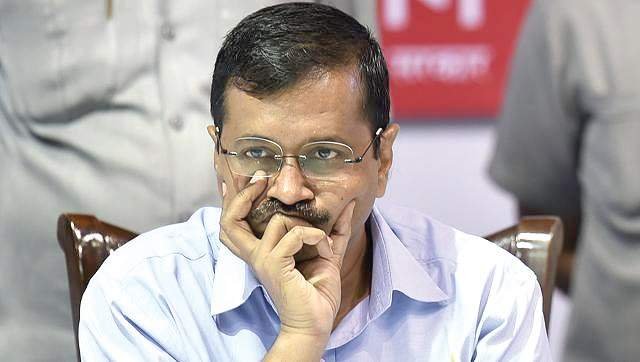 Let's see how Kejriwal has completely messed up vis-a-vis the pollution.
An RTI has revealed that Delhi government has used a mere Rs 93 lakh of a Rs 787 crore amount it had collected under the 'environment cess' in 2016-17. None of it was used for betterment of the environment in 2017. Now that AAP is being criticised for the unused funds, the party says it will buy electric buses to fight the air pollution menace.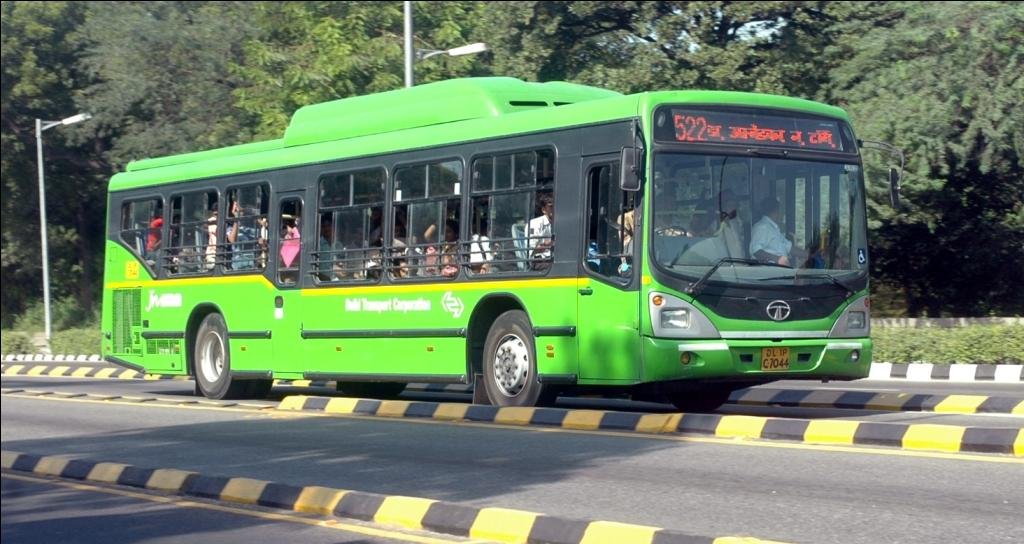 Buy wasn't it supposed to do that long back? Forget electric buses, Delhi doesn't have enough buses to ensure a robust public transport system. Delhi's bus fleet currently stands at 5,425 against the requirement of 11,000, which is mandated by the Delhi High Court. 
No remedy for stubble burning in Delhi
Every year, the Delhi smog affair is blamed on stubble burning in Punjab and Haryana, which is a temporary exercise. And the Kejriwal government is always at the forefront pinning stubble burning as the prime cause behind the ever deteriorating air quality index of Delhi.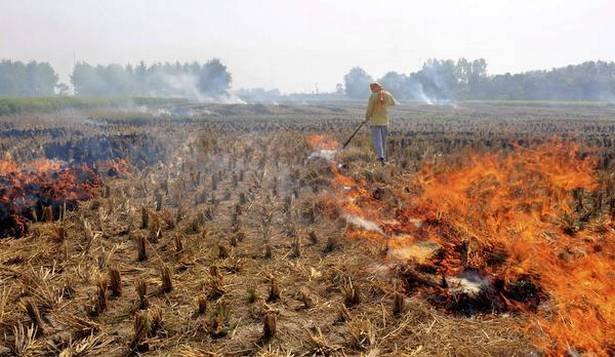 But what about those 40,000 families here itself who cultivate around 40,000 hectares in Delhi? What steps did Kejriwal take to keep them from stubble burning in his state other than blaming others? Also what has the government done about burning of garbage in landfills?
Futile meetings with Haryana & Punjab Chief ministers 
On Wednesday, Kejriwal met Haryana Chief Minister Manohar Lal Khattar to discuss the pollution problem but came up with no real solution. On the other hand, Punjab Chief Minister Captain Amarinder Singh has outrightly refused to come on board. 
All these three leaders, while ignoring the larger problem, are just blaming each other for the crisis, on social media. Kejriwal insisting on meeting them is only to show the public that he is actually doing something. It's actually too late for that!
Poorly conceived and ill-timed Odd-even scheme 
The odd-even formula, if implemented at the right time and with stricter measures would have brought a little relief. And with stricter measures, we mean implementation of the odd-even rule even for two-wheelers and women.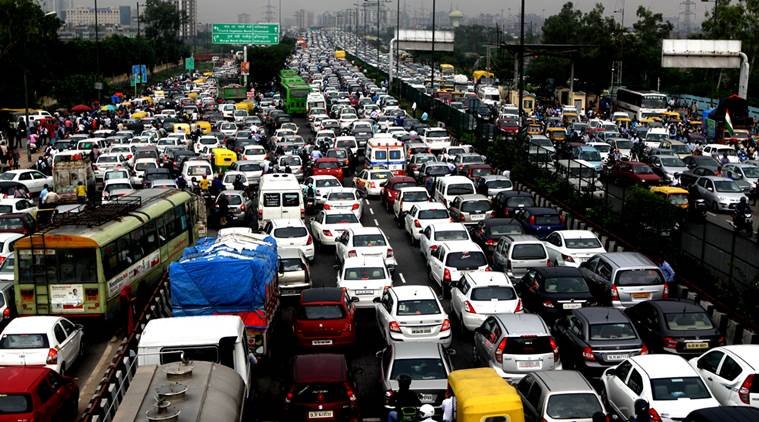 When the National Green Tribunal (NGT) demanded for the same, the AAP government backtracked as it felt including two-wheeler in the scheme would lead to chaos on roads. 
Because again, Delhi's public transport system isn't that well equipped to handle the extra load. Besides, there have been no efforts to device a safe and reliable public transport that also attracts middle and upper class commuters.
Nothing being done to contain road dust
Dust kicked by cars and also those emanating from city's construction sites has also often been cited as one of the major causes for air pollution in Delhi, according to various studies. 
Why was controlling of road dust and its cleaning not prioritised then? The AAP govt in 2015,  said it will plant grass on dusty patches of land or put up ground cover and also start mechanical cleaning of the main roads. However, little has been done to address the problem.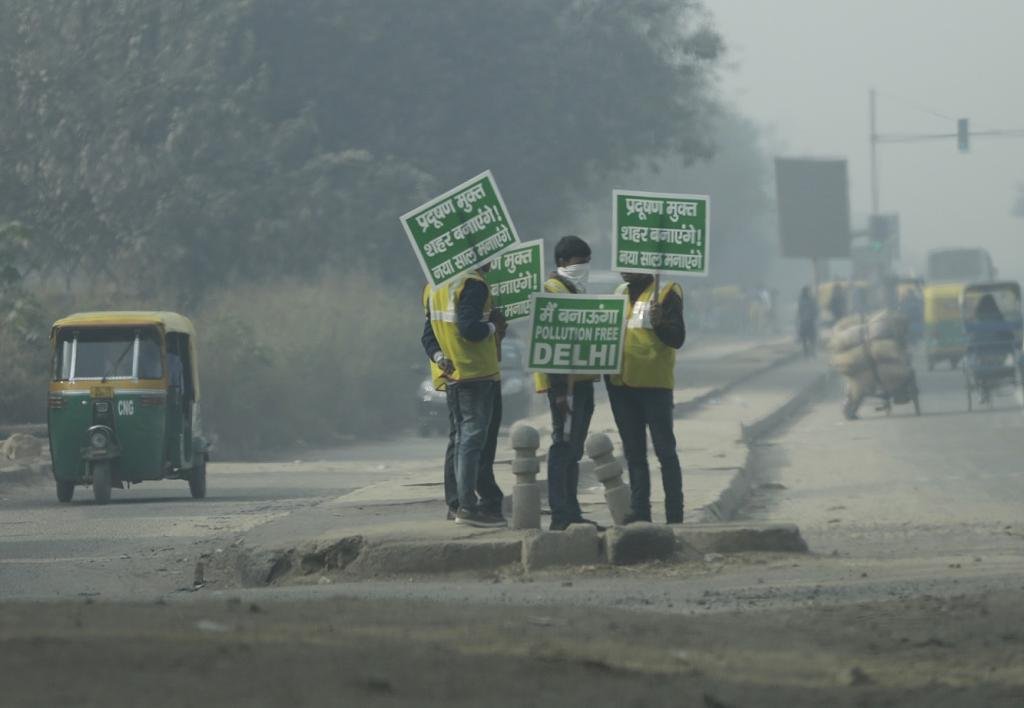 CM Arvind Kejriwal last year then announced the vacuum cleaning of roads. However, the Public Works Department has only four operational vacuuming machines and attempts to sprinkle water using cranes were criticised by the National Green Tribunal for being ineffective. Why were other measures not taken?
What about diesel cars and power plants?
Delhi's motor vehicle population rose from 32.10 lakh in 1998 to 1.05 crore in May 2017 and vehicular pollution contributes to over 20 per cent of the overall air pollution. Why is then there no ban on plying of diesel and high-emission vehicles on roads?
The EPCA has suggested the same and also asked for thermal power plants to be shut when pollution breaches 'emergency' levels in Delhi- NCR. So, why is the Badarpur Power Plant still not shut? In 2015, a study showed that the Badarpur plant is the most polluting power plant in the country.