Delhi Chief Minister Arvind Kejriwal on Thursday said sacked minister Sandeep Kumar had "betrayed" the core values on which AAP will never compromise and hit out at rival parties for their "indifference" in taking action in cases of wrongdoings and corruption.
In a video message, Kejriwal asserted that he will prefer to die than stray from AAPs principles, adding the same rule will apply to himself and all other senior leaders.
"Sandeep Kumar betrayed the party, he betrayed the AAP movement and the trust people across the country have reposed on AAP. We will never ever compromise on our core values. We will prefer to die than tolerate wrongdoings," he said.
In a sudden move, Kumar, who held the Women and Child Welfare and Social Welfare portfolios, was sacked from the council of ministers yesterday by Kejriwal after he received a nine-minute-long CD in which Kumar was purportedly shown in a compromising position with a woman.
"We never cover up when we get evidence of any wrongdoing. AAP takes action as soon as we get any evidence. That differentiates us from other political parties. It is sad that such people (Kumar) were with AAP," Kejriwal said.
Rebutting BJPs criticism, Kejriwal asked the party what action it had taken against allegations of wrongdoings against Madhya Pradesh Chief Minister Shivraj Singh Chouhan, Rajasthan Chief Minister Vasundhara Raje and former Gujarat Chief Minister Anandiben Patel.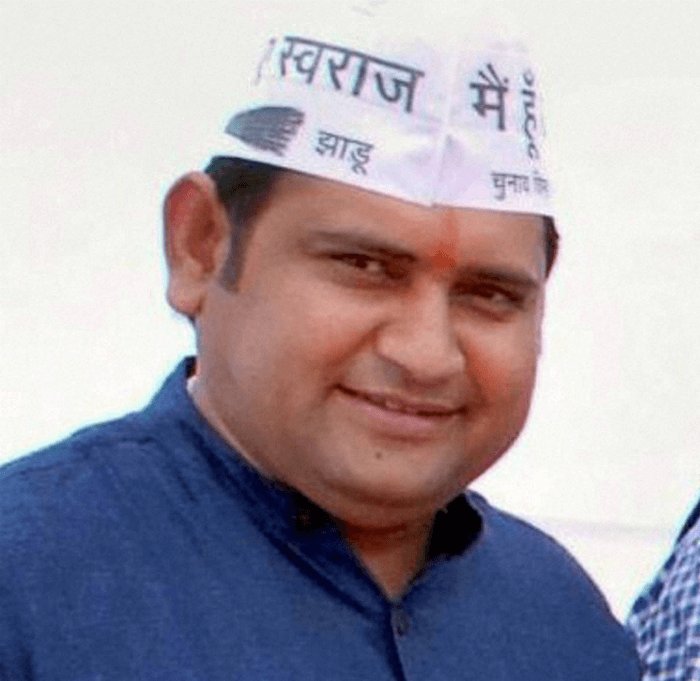 He also attacked Congress and wondered "why the party shied away from taking action against its Punjab Chief Amarinder Singh when it was found that his family has Swiss bank accounts."
The decision to remove 36-year-old Kumar was taken at a high-level meeting attended by top AAP leaders last night.
Kumar on Thursday alleged that he was being targeted under a "conspiracy" as he was a dalit and demanded a probe into the issue.
"This is a conspiracy against me as I belong to Valmiki Samaj. There should be a probe into this matter. There is no authenticity of this CD. Authenticity should be checked," he told reporters at his residence in New Delhi.
(Feature image source: PTI)