Delhi Chief Minister Arvind Kejriwal has sought to give a pep talk to AAP's volunteers demoralised after his party's poor show in the Punjab and Goa elections and asked them to gear up for upcoming MCD polls.
In a Facebook interaction with volunteers post-polls, Kejriwal said the party's main focus in the MCD polls would be to "clean Delhi and make it spic and span like London and Paris," and end corruption in civic bodies and introduce 'Swaraj'.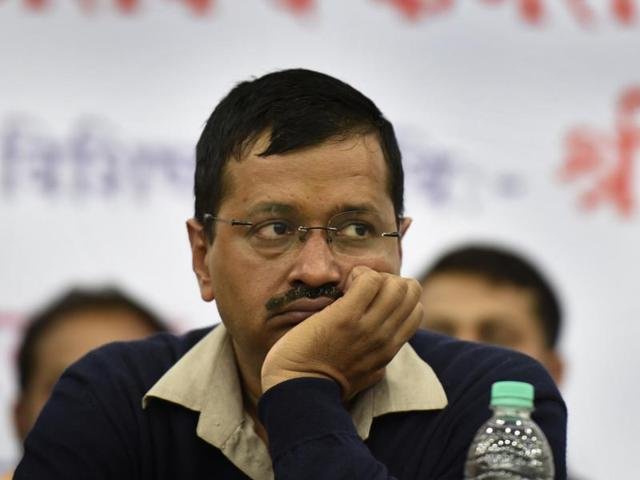 "If an honest party like ours wins MCD, we will clean Delhi and improve education and health sectors further," the Chief Minister said.
He also asked volunteers to build booth level organisations across the country and popularise the work done by Delhi government.
"We are not Napoleon to win election after election, cover territories. We are here for nation's development.
"You have treaded the path of truth and the road to will be full of thorns. But at the end truth will prevail," Kejriwal said, "saluting" the volunteers for their "sacrifice and hardwork".
He also asked volunteers to rally behind Elvis Gomes, the party's losing chief ministerial candidate in Goa.
When asked about his visit to Gujarat, Kejriwal said it will happen "soon" as the priority is now winning MCD polls.
He is scheduled to visit the western state next week.
The AAP chief said there was some disappointment in volunteers regarding ticket distribution, but he said they must remember that they are with the party for a "dream" which is being realised by the Delhi government.
"We urge all volunteers to focus on MCD elections. We will and clean up Delhi and make it the capital the country deserves," he said.
Asked about the Wi-Fi project by a volunteer, Kejriwal said it will take time but it will definitely be delivered during his five-year tenure.
"The system will be robust and sound and Wi-Fi will definitely come to Delhi. This is a huge experiment in scale and precedence. Technical and financial models are being evaluated," he said.
Kejriwal, who had alleged tampering of EVMs in Punjab, said he is pursuing the matter and will uncover the "fraud" as soon as he gets something concrete.