In a landmark move aimed to reform Delhi's education system, the Aam Aadmi Party led government has scrapped management and all other quotas for nursery admissions in private schools. 
Amidst the ongoing admission process for nursery classes in over 2,500 private schools in the capital, the decision came on Wednesday.
"What is management quota? Under it, you get admission if someone is recommended by a chief Minister, education minister, judge, police commissioner, SHOs or by an income tax official. Either it is recommendations or seats are sold. Management quota is the biggest scandal in the country which the Delhi Government is scrapping. 
"75 per cent admissions in the private schools will be under open category. Other than EWS category, there will be no other quota," Chief Minister Arvind Kejriwal said in a press conference after a meeting with the state cabinet.
A total of 62 "arbitary and discriminatory" criterias listed by the schools on their websites for admissions will also be scrapped. However, the 25 per cent quota for the Economically Weaker Section (EWS) will remain.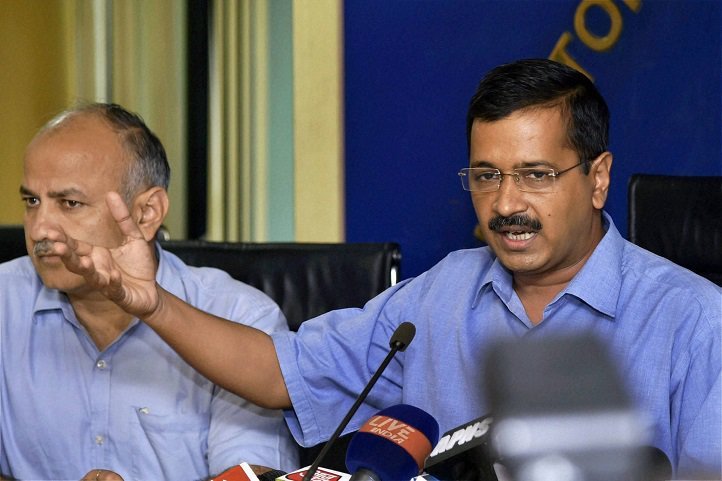 "If they do not budge, they can be derecognised or government can take them over. The mafia had captured the education system and made it a business. The government will not tolerate this," said Kejriwal in a strongly worded warning to the private schools.
Top private schools including Amity International, Springdales and Delhi Public School, have not yet responded as they are yet to receive a formal order in this regard. 
"There was a judgement by a single bench of High Court granting autonomy to schools for deciding quotas. Government had challenged the judgment seeking a stay before a double bench but the matter is still pending. Such an announcement at this stage when the matter is sub-judice amounts to contempt of court," said S K Bhattacharya, President of Action Committee for Unaided Private Schools which has 400 schools registered with it. 
He also added that management quota was supported by Justice Ganguly committee.
Many have welcomed the decision and #KejriwalCleansEducationSystem became the top Twitter trend in India.
With inputs from PTI