Accusing the Centre of doing nothing to ensure justice to victims of 1984 anti-Sikh riots, Delhi Chief Minister Arvind Kejriwal on Tuesday, June 30, said his government will extend free legal assistance to help them fight court cases besides rehabilitating them. During a discussion on a resolution on the issue in the Delhi Assembly, Kejriwal wondered what had happened to the investigation into the riots by a Special Investigation Team (SIT) as announced by the Union Home Ministry in February.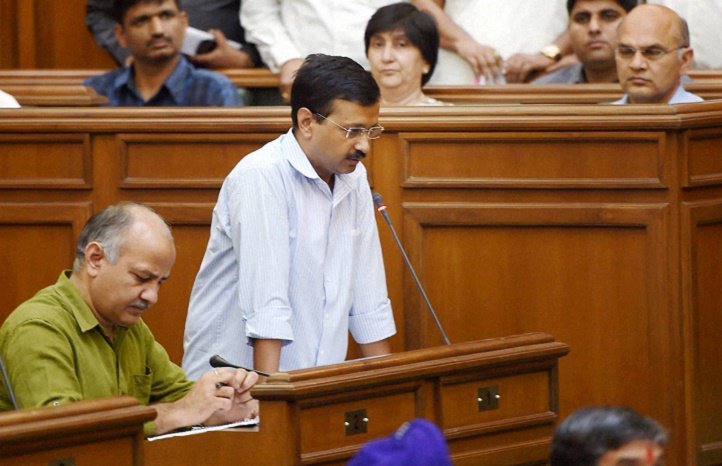 Delhi Assembly also passed a resolution seeking justice to the victims of the riots and action against Congress leader Jagdish Tytler for allegedly influencing a witness in a case relating to the riots. "Commissions were set up and everybody knew who are the culprits… But witnesses were bought, cases were closed and some turned hostile. If strict punishment was given to rioters in 1984 then no one would have dared to attempt 2002 riots," Kejriwal said without elaborating.
3,325 people were killed in the riots. Of them, Delhi alone accounted for 2,733 and the rest were killed in Uttar Pradesh, Haryana, Madhya Pradesh, Maharashtra and other states.
The resolution was tabled by Aam Aadmi Party (AAP) MLA Jarnail Singh. In the resolution, Singh demanded the house to take immediate action against Tytler. He further requested for registration of a case against Tytler. The resolution was passed by the house. Kejriwal said during its first stint, the AAP government had announced an SIT to probe the riot cases but the probe team could not be made functional as he had resigned after remaining in power for 49 days.
He said his government was ready to extend all support to the SIT announced by the Union Home Ministry in February to probe the 1984 riots. He said nothing moved in the last few months in investigating the cases. "Just a few days before our new government took charge, Union Home Minister formed an SIT. Once, I felt it was a move to stop us from forming an SIT to probe the cases," he said.