Chief Minister Arvind Kejriwal is likely to expand his Cabinet soon with the possible induction of a dalit face, after the Aam Aadmi Party's poor show in the Delhi municipal polls. 
AAP sources said senior minister Satyendar Jain may be relieved of the charge of the transport department, which was given to him after Labour Minister Gopal Rai gave it up.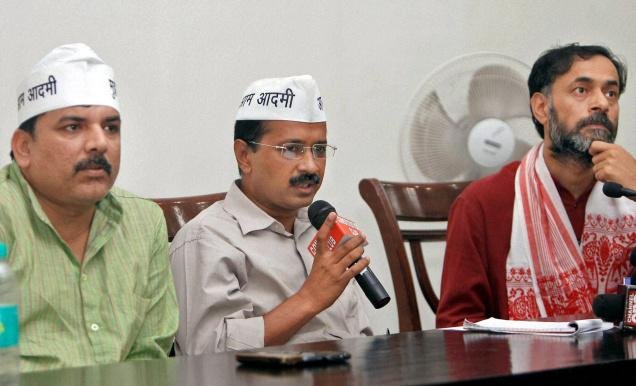 Apart from the transport department, Jain holds important portfolios like power, health and PWD that run the AAP government's flagship porgrammes such as mohalla clinic. Establishment of mohalla clinics and power subsidy given to people were highlighted by the party during the civic poll campaign. 
"He (Jain), however, did not have any noteworthy performance to show in the field of transport, which could have been used by the party during the polls," said a party source. 
The party is likely to induct a dalit face in the Cabinet. Seemapuri MLA Rajendra Pal Gautam is a front runner. Gautam, who heads the legal cell of the party, is also one of the vice-presidents of the party's Delhi unit. He is also a confidant of Kejriwal. 
The party had sacked Sandeep Kumar, its dalit face in the Cabinet, over an alleged sex scandal last year. His place remains to be filled. In the run-up to the Punjab Assembly polls earlier this year, Kejriwal had promised to make a dalit the deputy chief minister of the state. 
"We have realised that the SC community did not vote for us the way it had done in the 2015 Assembly polls. A course correction is necessary in this regard," the source added.
Feature Image Source: PTI (representational)