The Delhi government's advertisements, featuring Chief Minister Arvind Kejriwal, seen across the national capital are soon to be taken out in pursuance of the Supreme Court order on government ads.
The ads, in print and one on TV released on May 14, have Kejriwal in them asking people to fight against bribery and corruption.
Supreme Court had on May 13, barred publication of photos of leaders in government advertisements except those of the President, Prime Minister and the Chief Justice of India.
"We will comply with Supreme Court guideline and remove advertisements carrying picture of Chief Minister or any other Minister. All the print ads will be removed. We are yet to read the guideline on broadcast of TV commercials, but even they will be removed if they comes under it," a senior government official said.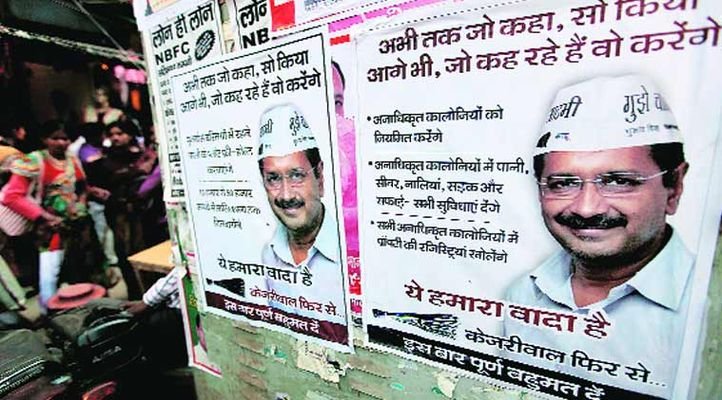 Delhi government has put up several banner advertisements of the recently launched anti-corruption helpline – 1031 -across the city which also carries pictures of Kejriwal.
On May 14, a 39-second long TV commercial was released in which Kejriwal speaks about how his government was able to pay higher compensation to farmers hit by unseasonal rains, due to check in corruption.
"This year unseasonal rain damaged crops of farmers and our government announced compensation of Rs 50,000 per hectare. How did we do it when other parties are saying that government does not have money ? This is result of decline in corruption in Delhi and the money we saved through it was used for paying compensation to farmers," Kejriwal said in the video.
Asking people to join him in the fight, Kejriwal said, "I need you support in the fight against corruption. Today, let's swear that neither will we take bribe nor give bribe."
However, the government may pull out this advertisement too, the official suggested.