Delhi Chief Minister Arvind Kejriwal  on Friday  claimed the Election Commission has "backed out of the proposed hackathon" to ascertain the reliability of EVMs and said it was a "sad" move.
His remarks comes hours after the poll panel told an all-party meeting that it would offer them an opportunity to prove that EVMs used in the recent Assembly polls were tampered with.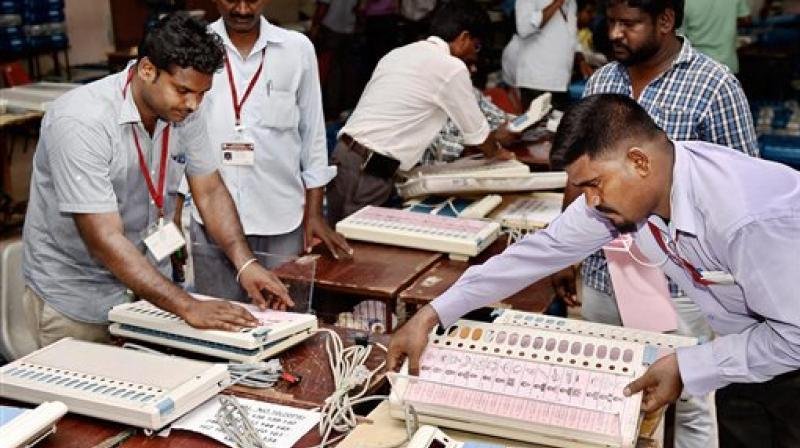 "Sad that EC has backed out of hackathon," Kejriwal tweeted.
The all-party meeting convened by the EC to discuss the reliability of EVMs, and other electoral reforms, saw a debate over the definition of 'hacking'.
After the meeting, Kejriwal's deputy Manish Sisodia sought to know why the poll panel was "scared" of holding a 'hackathon' when electronic voting machines cannot be hacked into.
"We had tampered with an EVM in the Delhi Assembly few days back. We request the Election Commission to give us one of the EVMs used in the five state assembly polls and we will also hack into it," the Deputy Chief Minister told reporters here.