An estimated 8.4 million cars ply on the roads of Delhi every single day. To do away with the increasing traffic mess, Delhi chief minister Arvind Kejriwal's effort towards a 'car free day' couldn't convince people the way it was expected.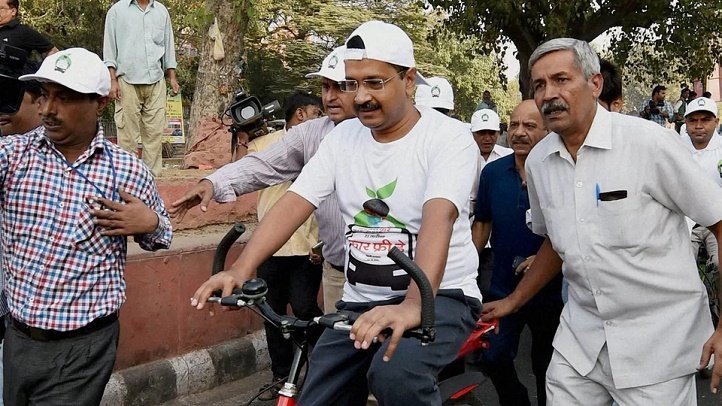 The numbers were quite less, and the reasons are many. Some say the choice of the day was wrong as it coincided with the Hindu festival Dussehra, when people were busy with the festivities and roads were mostly empty. Schools, colleges and other business houses also remained closed.
Kejriwal has a reputation of leading big rallies, but this time the numbers were too less which doesn't even match with his stature and fan following. Along with deputy chief minister Manish Sisodia and few hundred others, he led a group of cyclists on a 6 kilometer stretch from the Red Fort to the India Gate on Thursday.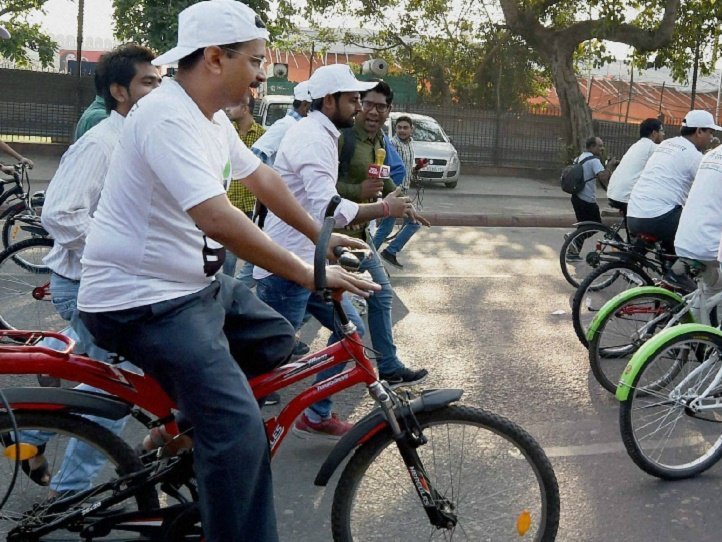 Though the impact was less, the pollution level recorded a dramatic dip in the world's most polluted city . Hindustan Times cited a report compiled by the Centre for Science and Environment that showed a 59 percent drop in the average levels of particulate matter (PM) along the Red Fort and Bhagwan Das Road stretch.
The fall in levels of PM 2.5, a result of vehicular emissions, was steeper, from 689 microgramme per cubic meter on Wednesday to 265 µg/m³ on Thursday. But the fall in the air pollution, if credited to Kejriwal's car free day should be erroneous, as the cycle drive was carried out on a holiday.
Also, the drop was not restricted to the Red Fort area only. Four Delhi Pollution Control Committee stations, Punjabi Bagh in west Delhi, Mandir Marg (central), Anand Vihar (east) and RK Puram in south Delhi, also recorded an overall drop of 45 percent in the PM 2.5 levels.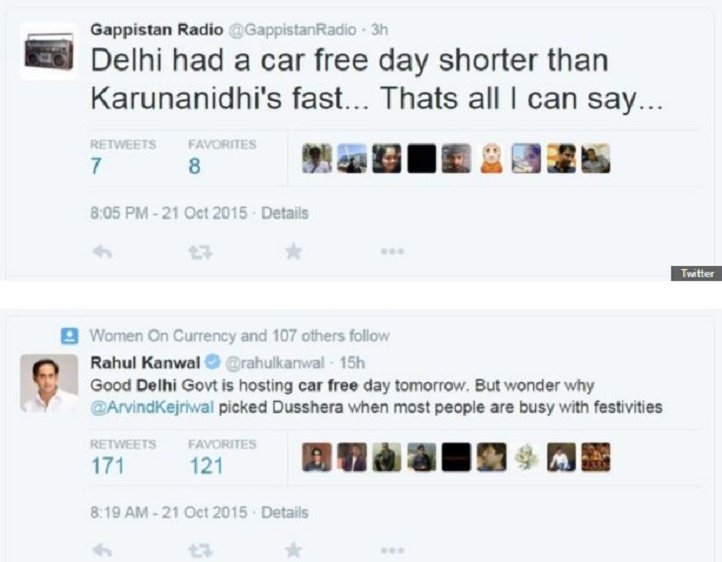 Delhi police reportedly also criticised the choice of date as 'hasty and quite impractical'.
Let's hope t he impact of the initiative is greater in coming months.
Read more: