Famous for raising awareness of social awareness in Kenya and African continent, world renowned Maasai Warriors played cricket at the Sydney Cricket Ground (SCG) on Thursday against a team comprising of Australian rugby players. 
Dressed in their colorful traditional attire, the Maasai Warriors enthralled hundreds of spectators in Sydney not only with their play but also some bouts of dancing and traditional music. 
It was a sort of carnival in SCG on Thursday led by Maasai warriors who were also trying to make a point about the social conditions in their home country, ills like female genital mutilation, substance abuse, poaching and HIV Aids. 
Here are some pictures from their recent game in Sydney Cricket Ground: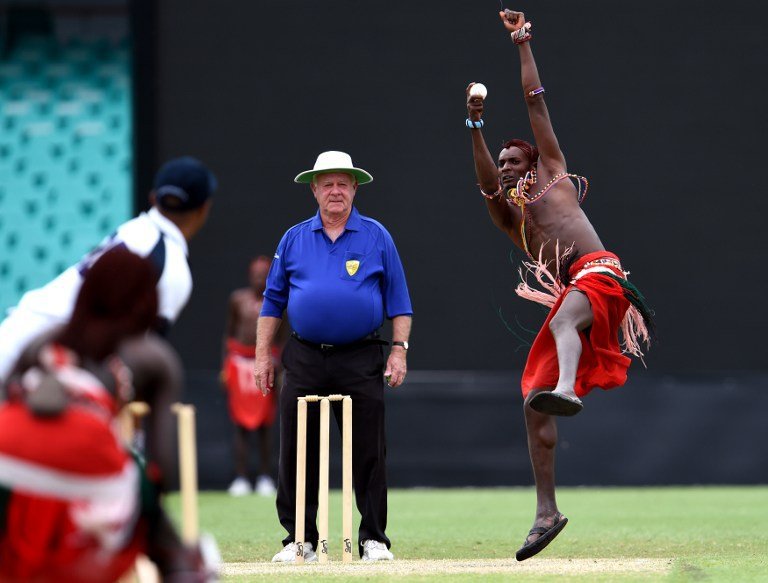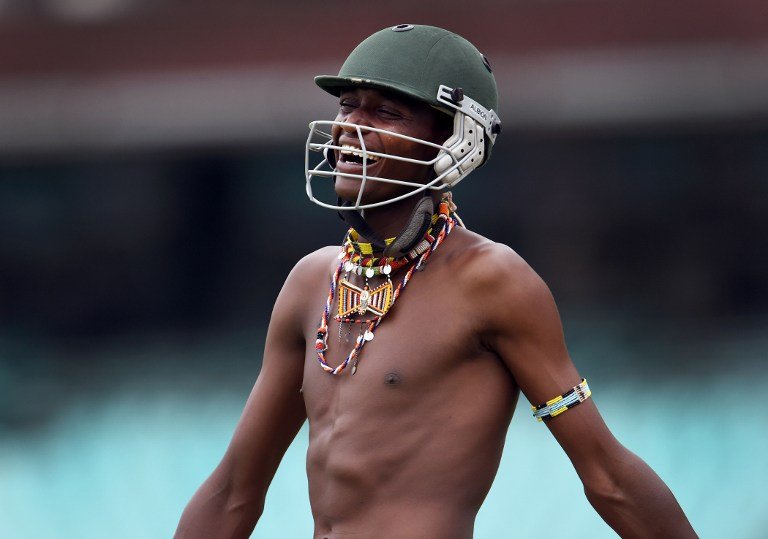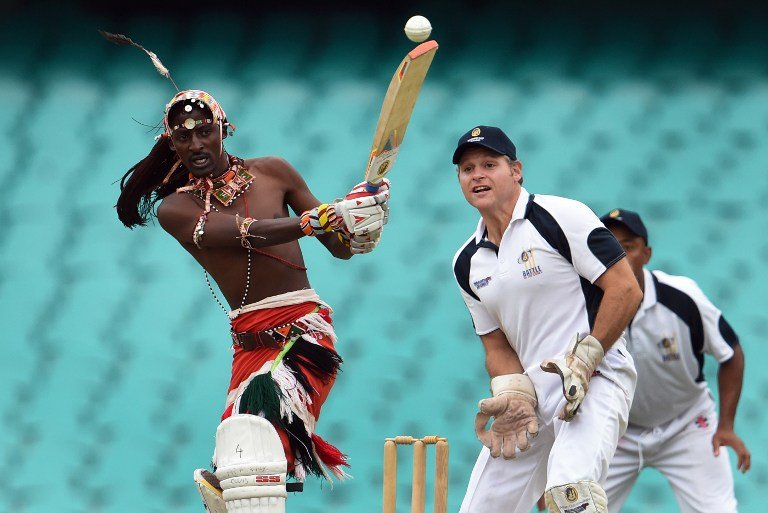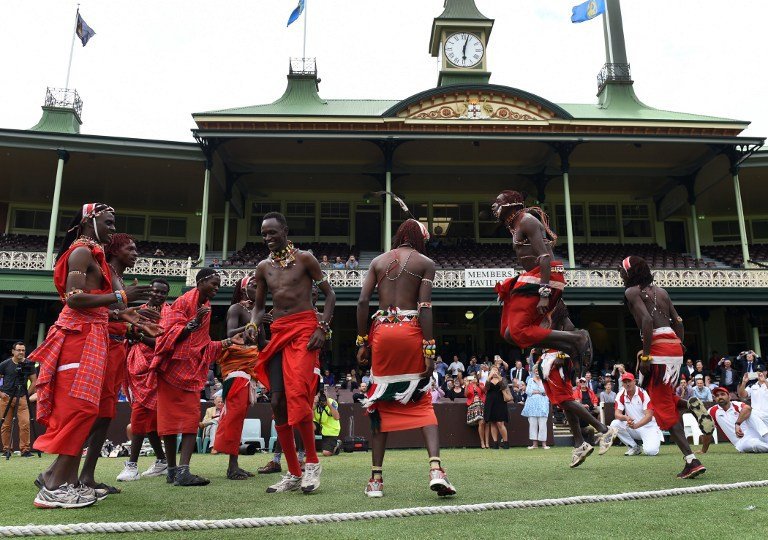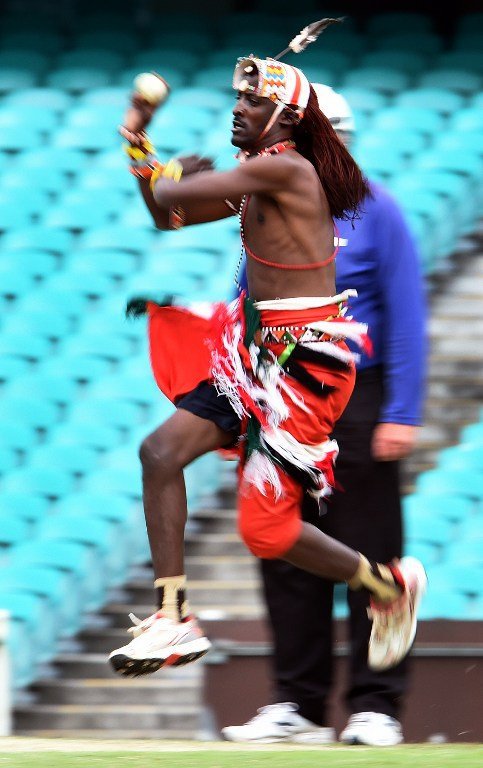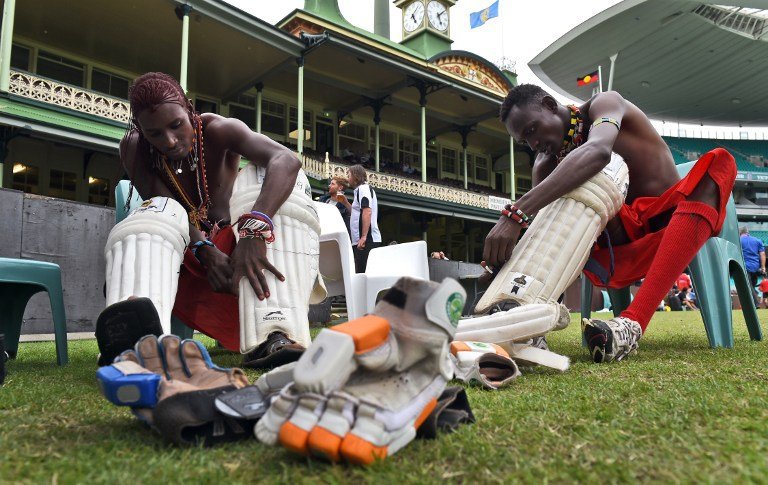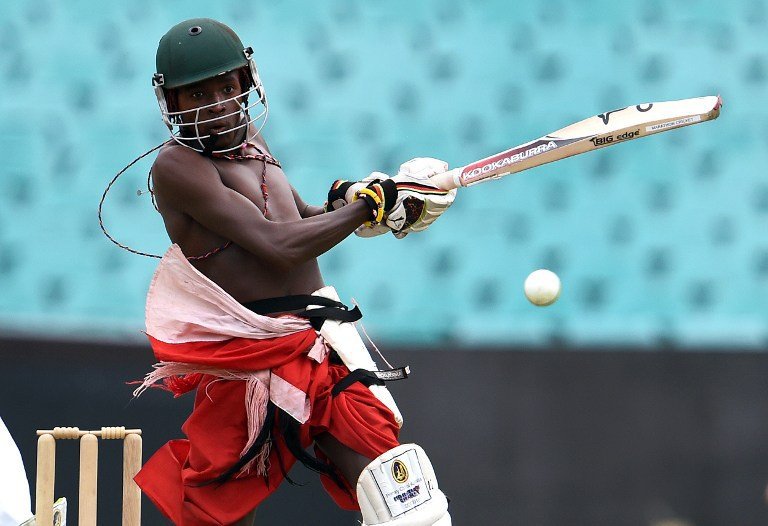 Feature image source: AFP