Malayali author KP Ramanunni recently received a letter from unknown people threatening him with dire consequences if he didn't convert to Islam in six months. Specifically, the letter warned him that his right arm and left leg will be chopped off (an Islamic punishment) if he didn't heed the advice.
The letter, as per Ramanunni, is in response to an article he wrote for Malayalam daily 'Madhyamam' titled 'To dear Hindus and Muslims, from a believer…' The newspaper is run by Jamaat-e-Islami, a Muslim religious organisation in Kerala.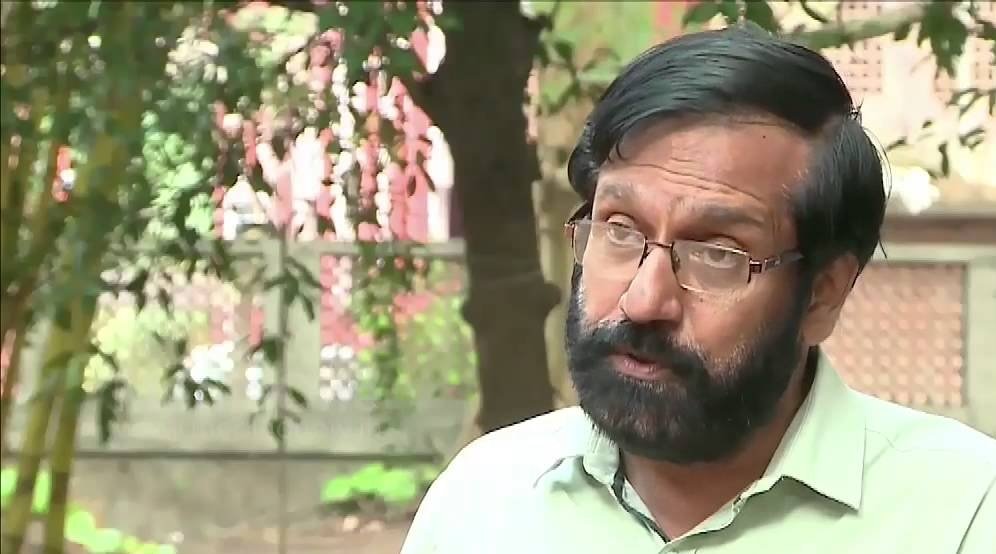 "In my article, I appealed to both Hindus and Muslims to live in peace and realise that the divide between the two communities was an invention of British colonialists," Ramanunni, 62, told ScoopWhoop News over phone.
You can read the article (in Malayalam) here.
But radicals objected to the author putting Islam and Hinduism on the same level. "The letter accused me of diluting Islamist philosophy by equating it with Hinduism. It said while Hindus worship anything, Muslims worship only the ultimate God," Ramanunni said.
The letter said that while on occasions, the author has sympathised with Muslims, he was more dangerous than an ultra-communalist. It also accused Ramanunni of criticising Islamic principles and misleading innocent 'believers' which merits no mercy.
The letter has threatened Ramanunni of a fate similar to TJ Joseph, a professor at Newman College Thodupuzha. In 2010, radicals belonging to Muslim outfit Popular Front of India had chopped the hand of Joseph in response to him setting a question paper that allegedly insulted Prophet Mohammad.
While the threat may send chills down the spine of many, Ramanunni, who has been the recipient of many awards like Kerala Sahitya Academy Award and Vayalar Award, says he is not worried. He said the threat, seemingly from a radical Muslim group, may even be a "trick" by Hindu fundamentalists. "I do not want to associate this with any community. Hindu fanatics also don't like me," he said.
"I do not endorse this ideology of hate. My efforts have always been to unite," he said.
AIMIM president Owaisi said those behind the anonymous threat letter to Malayali author Ramanunni should be arrestedhttps://t.co/KyYYoB9OgR

— The Indian Express (@IndianExpress) July 22, 2017
Soon after reports of the threat went viral, Kerala chief minister Pinarayi Vijayan wrote a Facebook post saying his government will not be a silent spectator to threats to writers and other creative people. Ramanunni has been provided with an armed guard.
The author told ScoopWhoop News he won't buckle under the threat and convert to Islam. "I am not going to convert to Islam. I will continue to be a Hindu," he said.
Ramanunni said much is being made of the threat in the media to show Kerala as a place reeling under religious extremism. "Nothing of that sort is happening in Kerala," he said.
In fact, it is for the same reason that Ramanunni initially dismissed the letter as frivolous. It was only after the advice of other writers that he lodged a complaint with the Kozhikode City Police Commissioner on Friday.