Pathar, a peaceful town in the Malappuram district of Kerala has been wiped off Kerala's map due to heavy flooding and multiple landslides in the area.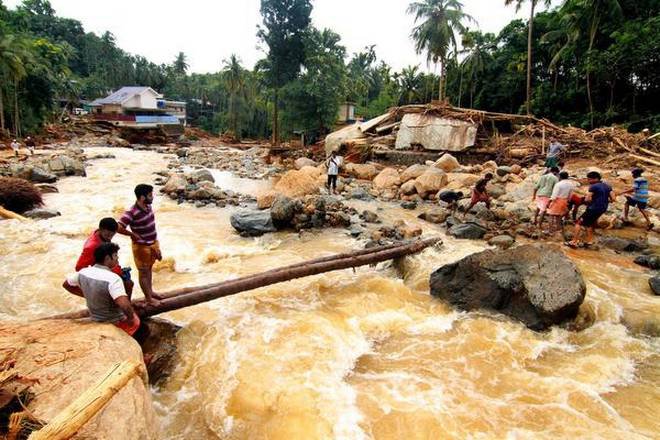 The entire town, including a culture centre, a mosque, and a few shops now lie barren amid heavy rain in the region, reports the Times of India. 
Locals claim an entire neighbourhood of 40-50 houses was flattened, just 4 kms away from Pathar.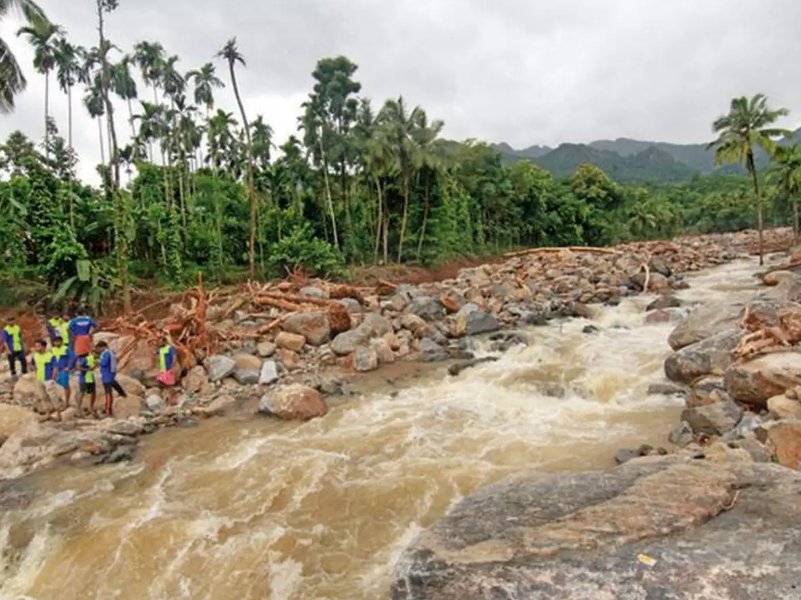 Recalling the horrendous turn of nature in Kerala, residents of Pathar said: 
The water-level in the stream was rising fast, after heavy rain accompanied with strong winds. At around 5.30 pm, our convent building started shaking. There were 13 inmates at our psycho-social rehabilitation centre. We were panicky, and came out to check the water-level in the stream. What we saw was a shocking scene. The stream had swelled up and within minutes it washed away a large portion of the land on which our convent stood in front of our eyes. But the entire town disappeared within minutes and we were forced to return to the convent.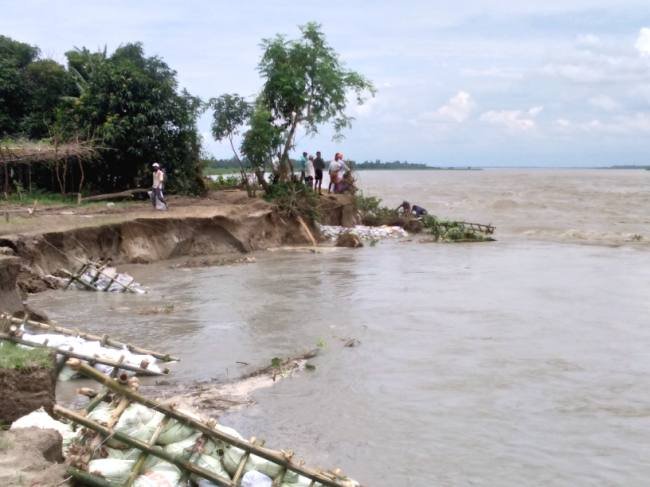 Over 50 people were trapped under the rubble, the roads were washed away and several houses in the upper part of the town Athiruveeti and Malamkundu, 1 km away from Pathar, were also affected.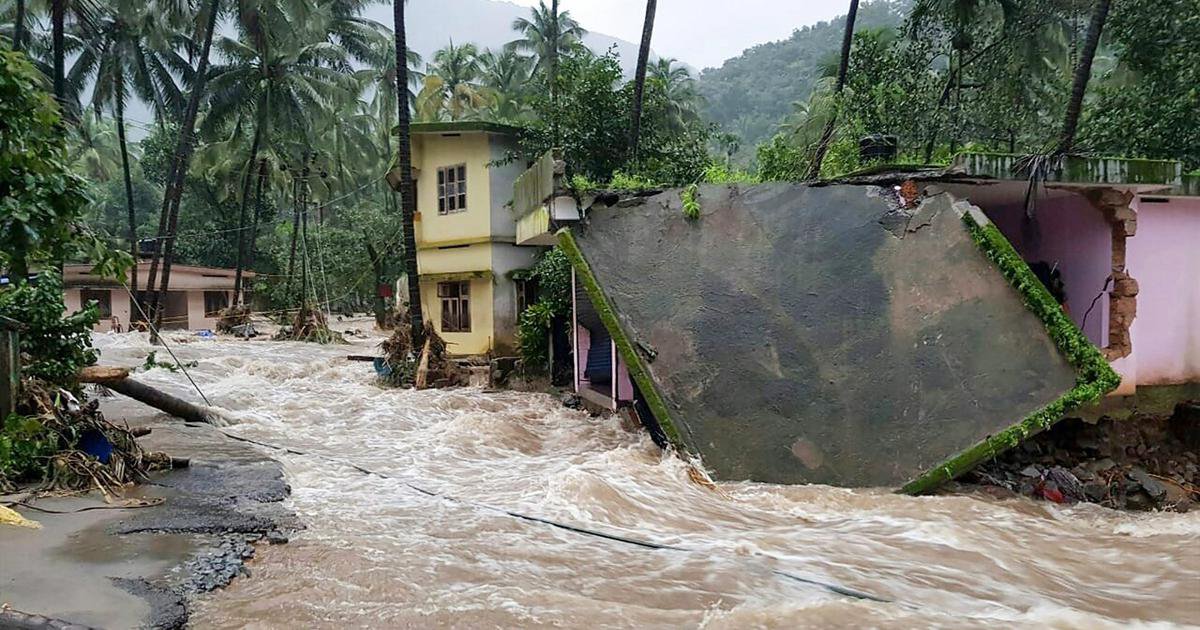 A total of 8 landslides occured in the forests in this region, washing away 10 hectares of land along with rubber plantations in Pathar, Nilambur.