The Kerala High Court on Tuesday banned the use of high-decibel firecrackers between sunset and sunrise after a fireworks display at a Hindu temple in the state ignited a series of explosions and killed 110 people.
Firecrackers and pyrotechnics materials stored in the temple detonated on Sunday after thousands of devotees gathered to witness the pyrotechnic show to mark the start of the Hindu year.
At least 400 people were injured in the mishap.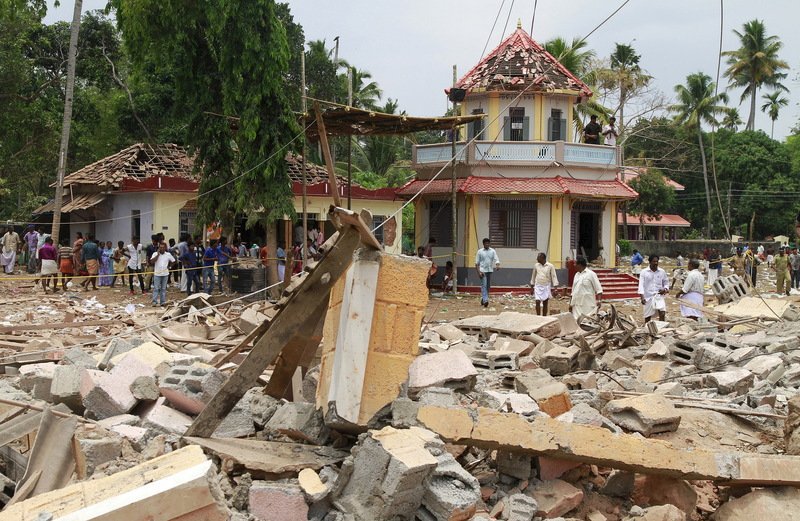 The scale of the tragedy prompted demands that fireworks shows be banned at crowded places and temples across the state. The Kerala High Court decided to deal with the case immediately.
"No fireworks shall be allowed in any territorial limits of the state of Kerala without a duly-issued license from the competent authority," the judgement said. The court also directed local authorities to enforce its order to ban the use of sound-generating fireworks between sunset and sunrise across places of worship.
Eighteen people were taken into custody, including employees of a fireworks manufacturer who was given the contract for running the show at the Puttingal Devi temple in the Kollam district.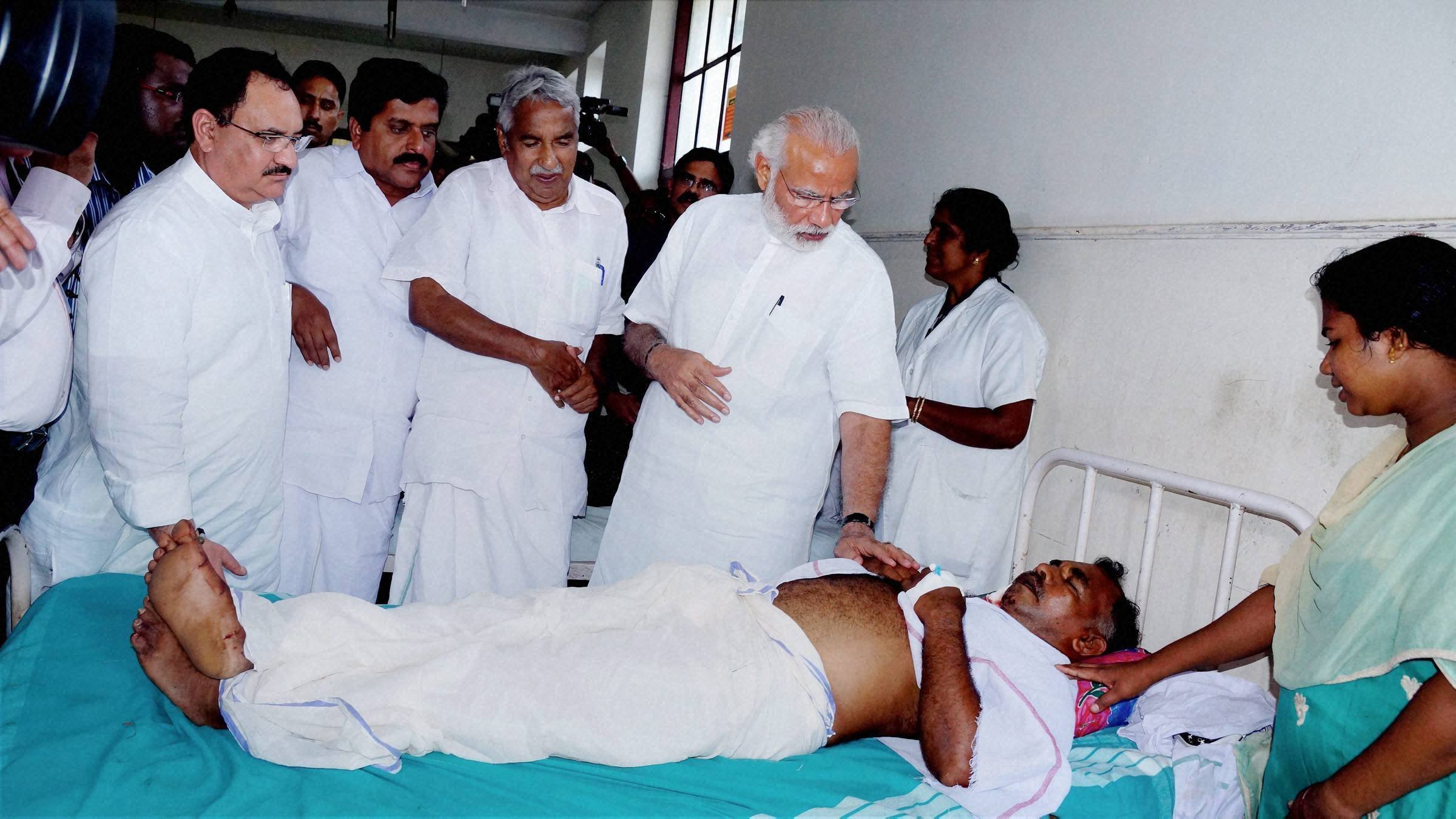 The head of the manufacturing unit was injured and was one of the 400 people who were in hospitals across the state with burns as well as injuries caused by flying concrete and debris. At least 150 houses in the area of the temple were also said to have been badly damaged by the blast.
Kerala is studded with temples managed by rich and powerful trusts that often flout local regulations. Each year, temples hold fireworks displays, often competing to stage the most spectacular ones, with judges who decide the winners.
The judges of the high court came down heavily on the police for their failure to implement the existing order that denies permission to temples to conduct the fireworks display in a competitive manner.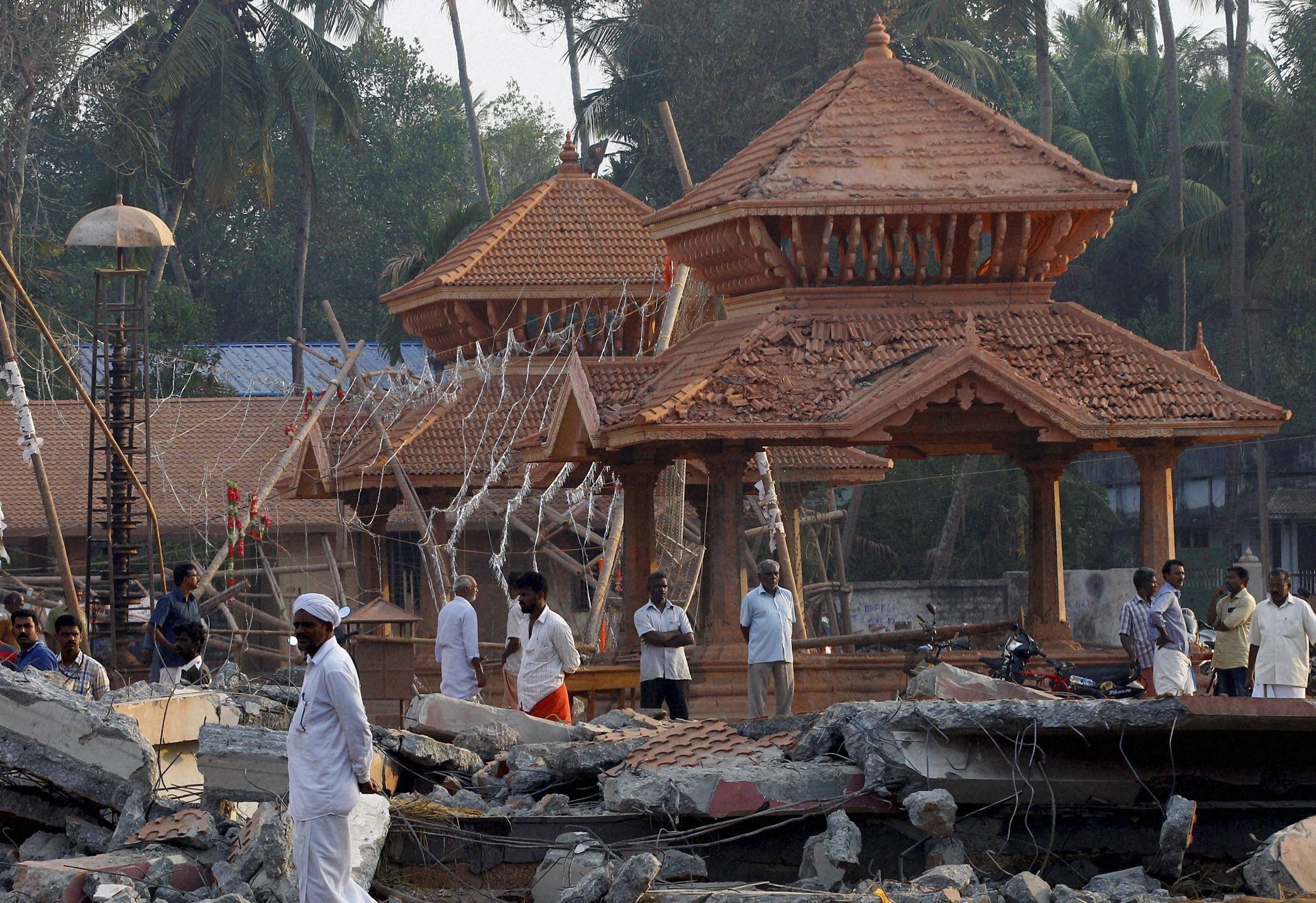 Prime Minister Narendra Modi rushed to Kollam within a few hours with a team of doctors to meet the injured from one of the worst accidents at a religious festival.
Kerala is in the midst of an election for a new state assembly but political parties have suspended campaigning as a mark of respect for the victims.
Meanwhile, in Uttar Pradesh, the Lucknow district administration too has formulated stringent guidelines on the use of firecrackers. It has warned of strong action if permission is not taken for use of crackers during any social event, and made it mandatory for shopkeepers to ask for photo identity card of the purchasers. 
According to the directives, the administration will grant permission only when the chief fire officer of the area submits a report that there is no threat of fire or risk to life due to the fireworks display at the venue.
(Feature image source: Reuters)