For many years, experts have brainstormed on ideas to reduce the burden of little students forced to carry heavy bags to school.
Last year, some scary statistics emerged that showed how urgently the problem needs to be tackled. A survey by Associated Chambers of Commerce and Industry of India (ASSOCHAM) found that as many as 68 percent of schoolchildren in the age group of 7-13 years face the risk of backaches and even hunchbacks, thanks to the load of books in their bags.
Which is why a Kerala school's decision to provide a free pick-up service for bags to the campus sounds a great idea.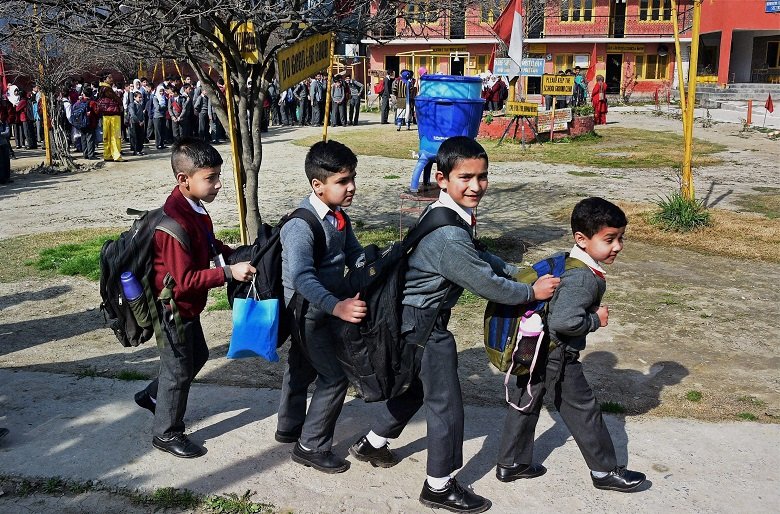 The GM Upper Primary School in Kattampally, located in the eastern part of Kollam district, has started a special van service to pick up the school bags of students from designated points near their neighbourhood, reports The Times of India. The service caters to those who do not opt for the school bus service, mainly because of financial constraints.
The idea is not just to ease their burden but to encourage them to walk freely.  
The school headmistress Gangabai N told the newspaper: 
"The school sees the measure as a way of promoting walking among students and reducing dependence on vehicles. Over 300 students enjoy this privilege." 
Right now the service is free but the school plans to levy a charge fee of Rs 15 to Rs 20 each student per month.  
(Feature image source: AFP)