A day after being trolled in the social media for his gaffe describing late legendary boxer Muhammad Ali as a Keralite, Kerala sports minister EP Jayarajan on Sunday admitted his "mistake."
In a Facebook post, the minister said "a mistake is a mistake" and hoped the state's enlightened people and sports personalities would understand his folly.
Soon after reports of Ali's passing away broke on Saturday, a Malayalam television channel had contacted the minister for a condolence message.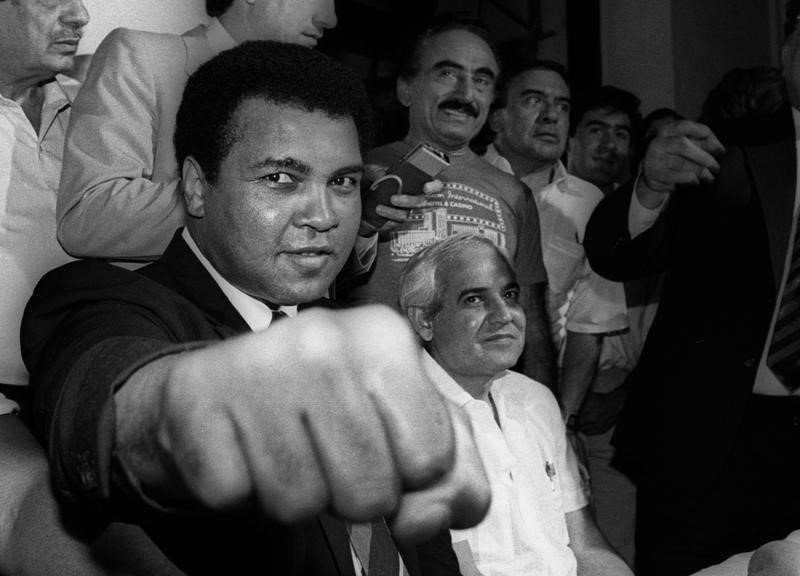 In the phone-in programme, Jayarajan said "I came to know only now that Muhammad Ali had died in America. Ali was a prominent personality in Kerala's sports scenario. He had won several gold medals for Kerala and had taken our state's fame skyhigh.. I wish to convey Kerala's sorrow and the sorrow of the state's sport lovers."
Explaining the circumstances that led to the mistake, Jayayrajan said he was on his way to attend a function when he was called by the television channel for his reaction. The person who called him said "our Muhammad Ali died in America. He has won several gold medals," and that the minister should give a condolence message, Jayarajan said.
"At that time, I was not aware that the boxing champion of yesteryear had passed away," Jayarajan said. Immediately, he was connected live on the channel.
"I was not aware that the channel wanted my reaction for the death of Muhammad Ali, the boxing champion and a US citizen, who had left the sporting arena 40 years ago. That matter did not come to my mind also.I thought it was some veteran sportsperson of Kerala who had passed away," Jayarajan, a CPI(M) central committee member, said.
"However, what I have said is wrong. A mistake is a mistake. The media who contacted me later, I have given the right condolence message," he said.
The minister said normally, when he is contacted for reaction, the newsdesk of the concerned channel gives a brief about the subject. But no such thing happened this time.
"This confusion led to the error. Kerala's enlightened people and sports personalities should understand this mistake…," he said in the post.