The recent name change of a street in Kerala's Thuruthi ward of Kasaragod municipality has stirred up a minor controversy. 
The ward, which has been named "Gaza", after the conflict-ridden strip of self-governing Palestinian territory lying between Egypt and Israel, has attracted the attention of intelligence agencies, reported The Times of India.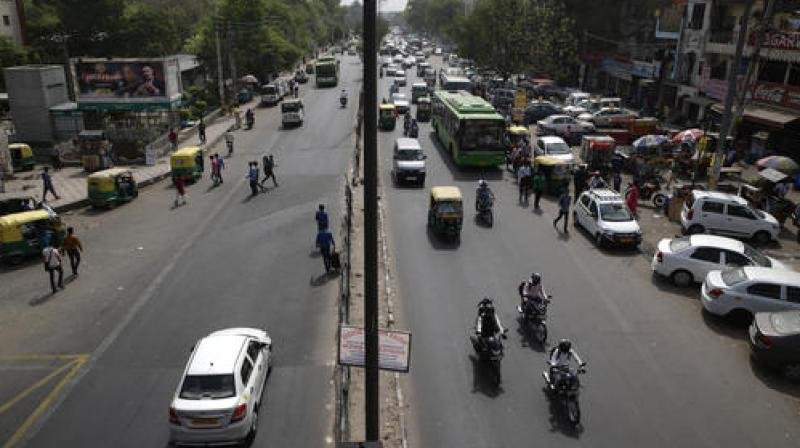 As per the report, what has got officials interested is that Thuruthi is close to Padane (called Padanna in a Hindustan Times report), the village from which around 21 youths went missing in 2016, and were later found to have joined the Islamic State in Syria.
The BJP in Kerala says that there is a deliberate attempt to change names of several places in Kasargod and that it was from this state that reports of special prayers being held for both Ajmal Kasab and Osama Bin Laden were reported.
"Gaza Street" is recently named in Kerala….Must be place of Open University for radical Muslims, from where most ISIS members recruited. pic.twitter.com/UijptmX1sf

— Oxomiya Jiyori🇮🇳 (@SouleFacts) June 19, 2017
A street in Kerala got named Gaza now. Why authorities are not yet jailed? Are we waiting for entire state to be Islamic Republic of Kerala?

— गीतिका (@ggiittiikkaa) June 19, 2017
The renaming was done last month in presence of  Kasaragod district panchayat president, AGC Basheer, who told The Times of India, "I was not the person who was supposed to inaugurate the street as the area falls under the municipality's jurisdiction. But I had to step in at the last moment."
Sameera Abdul Razak, Thuruthi Municipality ward Councillor and IUML member, said she had attended the inauguration ceremony of the road but was unaware about other details.
"I was invited to the road inauguration and I attended the function. I do not know who renamed it as Gaza Street. It was earlier known as T S Colony," she told PTI. 
Though municipality funds are believed to have been used for the renaming, the authorities claim to be clueless about the naming. 
In Malappuram district, a hamlet called Saddam Beach in the Tirurangadi constituency had stirred up a similar controversy.
Locals of Kasaragod municipality said that there were other interior roads and even some clubs that have been named after Gaza. However, they said that radicalisation was not the reason behind this renaming, reported The News Minute.
(Feature Image Source: TOI Twitter)