Taking a U-turn on its earlier stance, Kerala's ruling Left Democratic Front (LDF) government has supported the ban on women's entry at the Sabarimala temple.
The newly elected party informed the Supreme Court on Monday that it would stand by the affidavit filed by the former United Democratic Front (UDF) on the centuries-old practice of not allowing women inside the temple, reports The Times of India.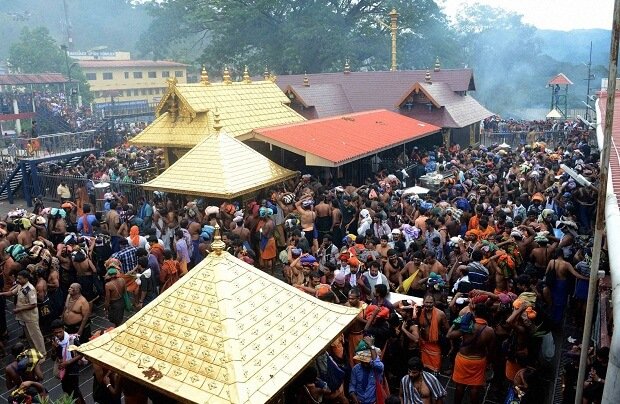 In January this year, UDF had told the Court that it was doing its duty to protect the centuries-old tradition that doesn't give access to women into the temple. However, LDF had filed an affidavit in the year 2008 asking the Supreme Court to discontinue the restriction on entry of women, calling it discriminatory.
A bench headed by Justice Dipak Misra signaled that the case may be referred to a five-judge constitution bench.
"A temple is a public religious place. You cannot refuse entry to a woman who comes there. It violates the rights of women. We understand the seriousness of the issue. Every right needs to be balanced but every balancing has its own limitations," observed the bench while posting the hearing for November 7.