The Kerala High Court on Monday granted bail to all 41 people accused in Kerela's Kollam temple fire tragedy that claimed over 100 lives because police failed to file the chargesheet within 90-day deadline, reports ANI.
At least 110 people were killed and 383 others injured in the mishap that occurred in April this year after fire engulfed the 100-year-old Puttingal Devi Temple complex near Kollam when roughly 10,000 people were watching a display of fireworks on a Sunday morning.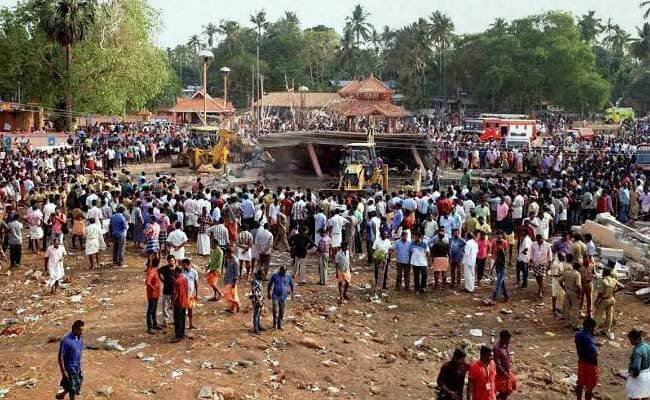 The incident occurred as sparks of the fireworks fell on the store room 'Kambapura', and the fire crackers kept there exploded with a deafening noise, which could be heard over a radius of one kilometre.
The court had earlier refused bail to all accused including the temple Trust officials. The judge had observed that Kerala has developed a very unhealthy cultural practice that any religious festival or ceremony must be glamorised by fireworks and elephant parade.
"It is high time we banned or controlled the use of fireworks, explosive substances and elephant parades in connection with festivals and ceremonies. No religion will promote or sponsor such explosive ceremonies," the judge had said.
(With inputs from PTI)
(Feature Image Source: PTI)