A former driver of late Chief Minister Jayalalithaa and one of the main suspects in the murder of a security guard at a bungalow in nearby Kodanadu Estate frequented by her, was killed on Saturday in a road accident. 
Another suspect and close friend of Kankaraj, Sayan alias Shyam, was seriously injured while his wife and child died in a road accident involving their two-wheeler and a car in Kerala's Thrissur district on Satuday, the police said. 
Kanakaraj died after his two-wheeler hit a car early on Saturday at Athur in Salem district, they said. Kanakaraj and Sayan were key suspects in the break-in and murder case, the police said, citing information provided by three persons taken into custody yesterday in connection with the incident.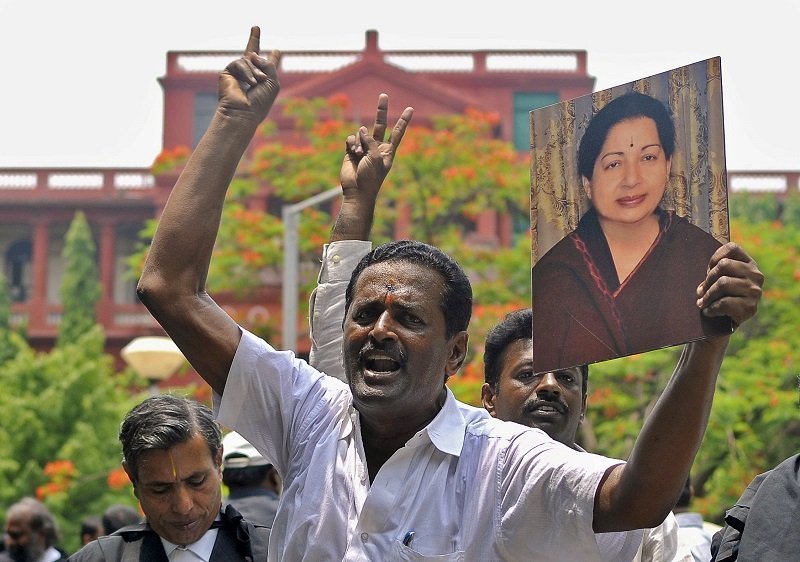 The estate figures in the disproportionate assets case involving jailed AIADMK general secretary V K Sasikala and Jayalalithaa, among others. 
A security guard posted at the bungalow, frequently visited by Jayalalithaa, at nearby Kodanad estate was found dead on April 24, while some documents were suspected to have been stolen from there. 
While 40-year-old Om Bahadur was found dead, a seriously wounded Kishore is undergoing treatment. 
Quoting villagers, the police had then said a 10-member gang in two vehicles was seen entering the area in the early hours. Police suspected the motive of the gang could have been to steal valuables or documents, as one door of the bungalow was found broken open. 
Resistance by the guards might have led to their being attacked causing the death of one of them, they said. Police had earlier said one or two suitcases at the bungalow were found prised open, but it was not clear what they contained. 
Sayan, a native of Coimbatore, was brought here and admitted to a hospital after the accident. Judicial Magistrate S Senthil Kumar held inquiries with him at the hospital regarding the accident, the police said.
Feature image source: Twitter/ANI