In an unprecedented development, Mahatma Gandhi's iconic picture showing him weaving khadi on a charkha, was replaced by PM Modi's photo in 2017 wall calendar and table diary published by Khadi Village Industries Commission.
According to a report filed by IANS, the new cover image shows PM Modi wearing his signature outfit of kurta-pyjama-waist coat, weaving khadi on a slightly modern charkha.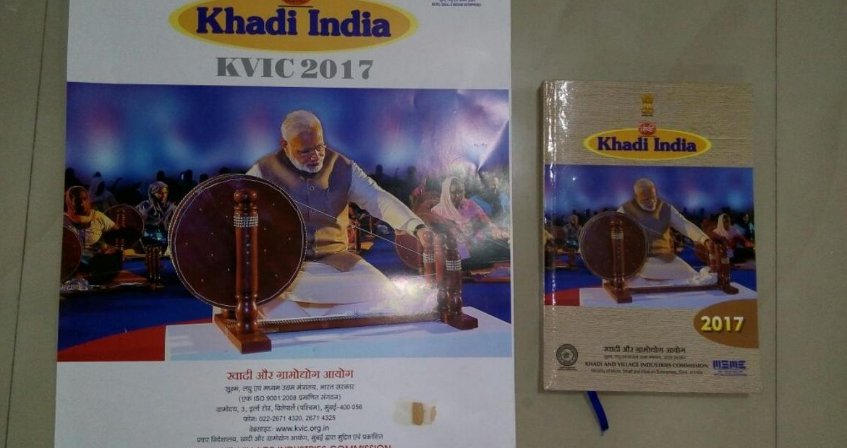 Although KVIC's chairman felt that Modi was the "biggest brand ambassador" and had been "popularising Khadi" in his own style, some KVIC officials were unhappy with the development.
In a statement to the news agency, he said it pained him to see Gandhi ji's ideas, philosophy and ideals being diluted by the government. He also mentioned that an attempt to include PM's photos was done last year as well. However, following staff protests, the plan was rolled back.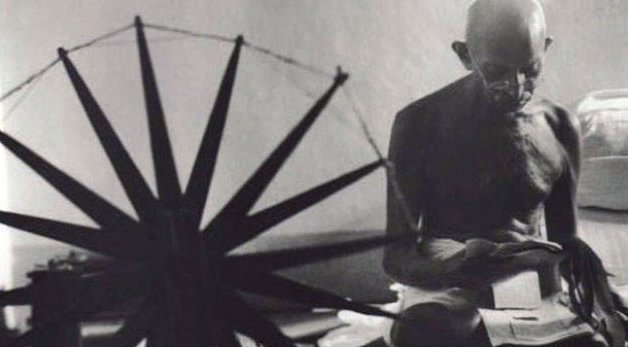 He also expressed grief over the fact that Gandhi's photos have been completely left out from the calendar and diary. 
He told IANS, "This year it's a total washout. The pictures and teaching of Gandhiji – who created khadi for the poor masses and made it a symbol of the 'swadeshi' self-reliance during the struggle for Independence – are completely left out in the calendar and diary."