Many on social media have been lamenting that the recent #ChennaiFloods have been one of the most under-reported calamities in the Indian subcontinent to hit our newsfeeds. We can argue all we want about why Chennai keeps going under or we can be like this policeman who b raved the floods to make sure the city's traffic didn't go down the drains. Pun intended.
Fortunately, Khalsa Aid , a non-profit organisation, decided to take up the action-oriented approach and came forward to help out the people stuck in the city. These are the same Sikhs who s erve langar to refugees all over the world and are often mistaken for ISIS.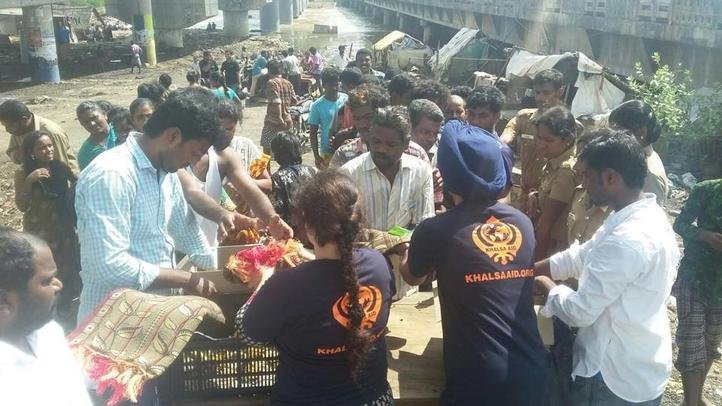 Chennai ( India) Floods Relief:Khalsa Aid volunteers led by Pawanpreet Kaur have been providing Fruit,Bread &…

Posted by Khalsa Aid on Sunday, 22 November 2015
Chennai might be submerged underwater, but the city's spirit can't be drowned. Here's to more such helping hands opening up their hearts to the situation.
Read more: