Yesterday, we had told you about the return of Torrentz.eu in a new avatar. A lot of us were rejoicing while some were still unhappy over Kickass torrents' absence. 
Well, now is the time for some celebrations. Kickass torrents has made a comeback finally. All the links are functional and so are the torrent searches. The opening page of the website is not being updated often so we can't keep a check on new shows and movies, but if you particularly look for it, you might find it.
Here is the new link of Kickass torrents.
Please note that only 'magnet' links are working right now.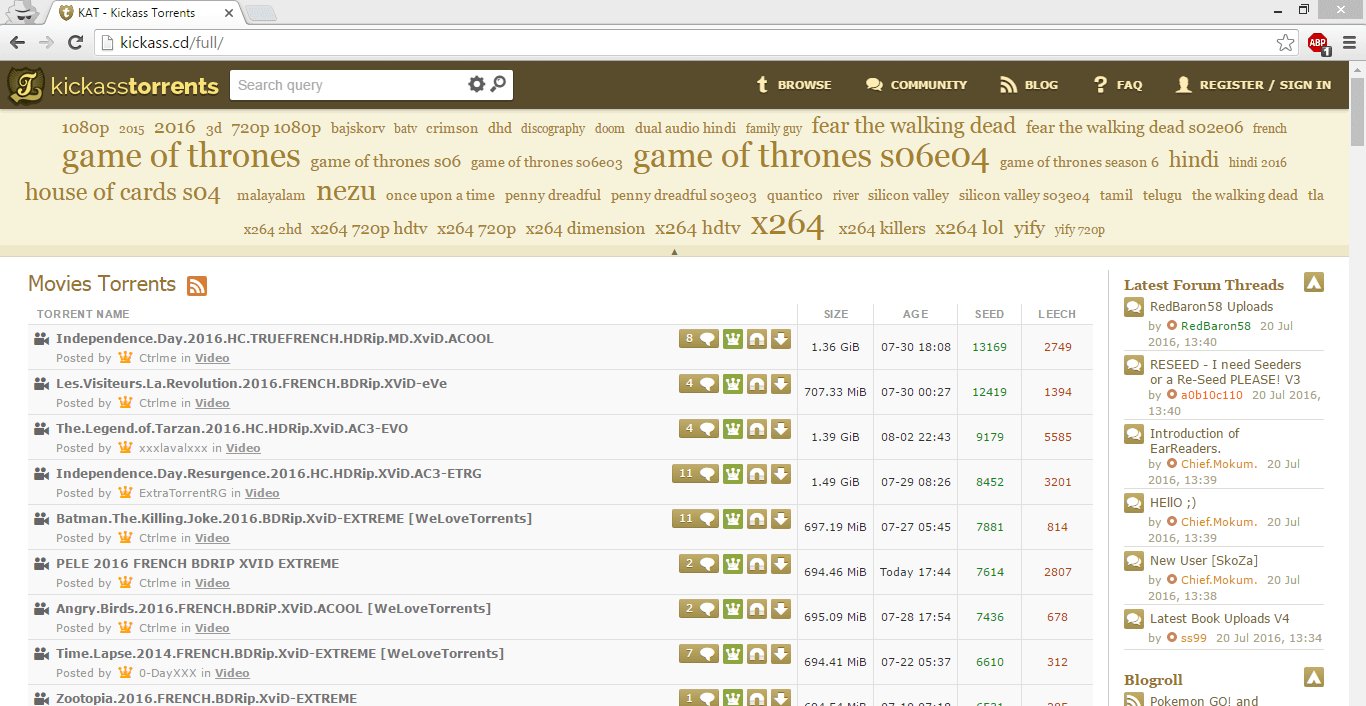 The world seems like a good place now. At least the weekend binge session is sorted.