After the Bombay High Court ordered to shift Indian Premier League (IPL) matches out of drought-hit Maharashtra after 30 April, three matches were proposed to be played in Rajasthan's capital Jaipur.
However, a freelance journalist Mahesh Pareek filed a PIL in the court on Wednesday challenging the move to shift matches in Jaipur, which is facing water shortage as well.
Today, hearing the IPL, the Rajasthan high court issued notices to the state government and the BCCI asking why the matches should be shifted to Jaipur when even Rajasthan is water-hit.
The Rajasthan government has to reply to the notice by April 27.
Why Rajasthan?
AFter the Bombay high court verdict, Mumbai Indians decided to play their three home matches in Jaipur. This was after the suspended Rajasthan Cricket Association (RCA) had voluntarily proposed Jaipur as the alternative venue. Later, even the state government approached BCCI with the proposal to host the matches at the Sawai Man Singh Stadium.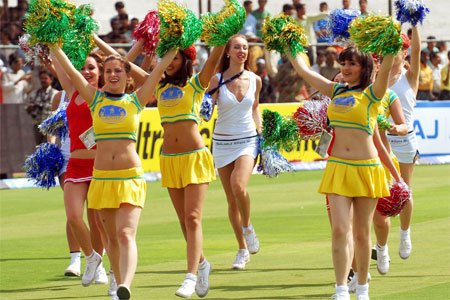 The BCCI agreed, but on the condition that RCA be kept our of the affair since it was facing suspension for electing former IPL commissioner Lalit Modi as its president despite warnings from the apex cricket body.
Why demonise IPL alone?
Many from the cricket fraternity have taking strong exception to the Bombay high court's decision. Cricketer Rahul Dravid told NDTV, "It's a serious issue and the fact that so many people are dying because of shortage of water is serious but linking it to IPL will trivialise it. How can a drought be as important as cricket? If not having IPL will solve the problem, then we should stop playing cricket."
Perhaps, soon enough, we will.