Despite not having seen them for six years, Sonu recognised his parents at first sight on Thursday. 
"At the airport, he first met his father whom he recognised. After that, he came towards me. The moment I picked him up, tears rolled down upon my eyes," Madhuri, his mother, told ScoopWhoop.
"Six years ago, my child was kidnapped and now he is with me. For the past two days, I was so excited that I couldn't sleep. But today, I am extremely happy," she said.
Sonu went missing from his home in New Seemapuri in northeast Delhi in 2010. After a long legal battle, he returned home to his parents on Thursday. He was six-years-old when he went missing, he's 12 now. 
In Bengali, Sonu said that he was happy to be back in India. 
His mother quickly explained that since he'd been in Bangladesh for six years he only knew Bengali now and had completely forgotten Hindi.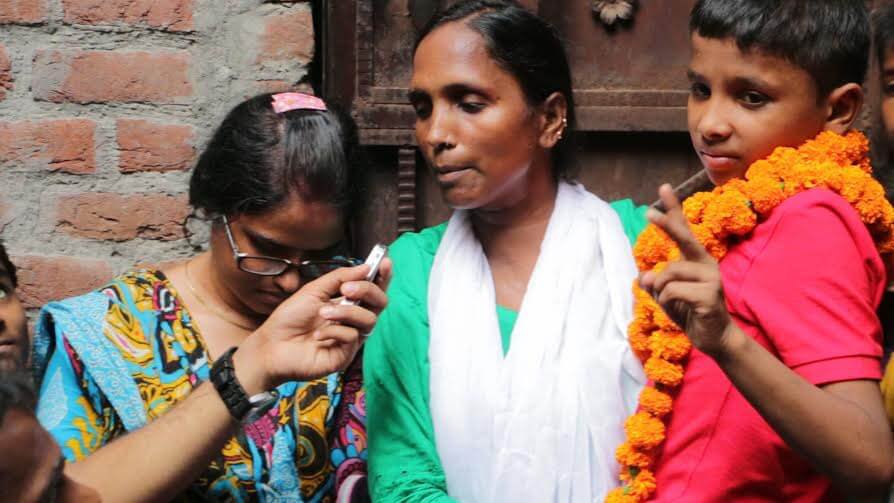 His neighbours in the E-44 don't really know him since his family had just moved into the area when he was kidnapped. But they're celebrating anyway. 
"The good thing is that the couple never lost hope all these years. They were confident that they will meet their son one day", Sheikh Jainul Abdeen, their neighbour who runs a shop, said.
"This is a real Bajrangi Bhaijaan story," another neighbour said. 
Sonu had been kidnapped in 2010 by a woman who was reportedly living as a tenant near his home. Two women are now reportedly facing prosecution in Bangladesh over his kidnapping.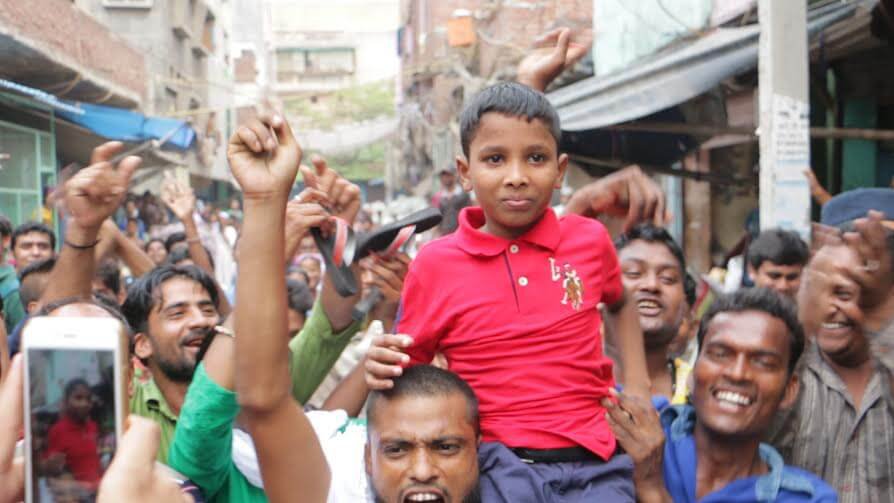 It was a Bangladeshi man, Jamal Ibn Musa, who saw Sonu being tortured and forced to do domestic work by his abductors that led him to speak with the boy. He filed a police complaint but was reportedly arrested after the boy's abductors filed a case against him. Musa also filed a complaint with the police, but it went nowhere. 
Musa then reportedly rescued Sonu and produced him before a court, where the boy told the judge of his abduction. The boy was then placed in a children's welfare home. But Musa was determined to get the boy back to his parents. 
He flew down to India to find Sonu's parents and despite just having an incomplete address, Musa managed to find the boy's home and meet his parents Mahmood and Madhuri. He showed them photos of Sonu and they identified him.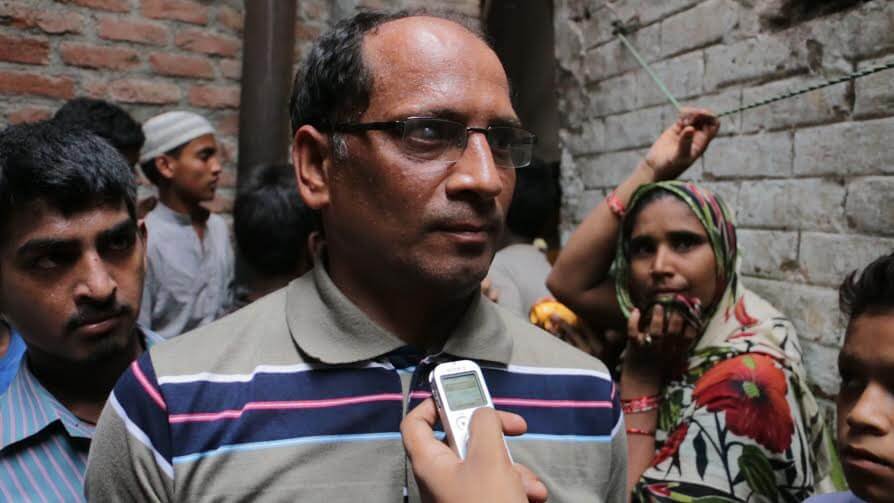 "When I knew that my son was alive, I immediately approached the police. They told me that bringing him back to India may take around 6 months. As we were not willing to wait for so long, a police official advised me to approach the media so that the Ministry of External Affairs takes notice," Mahmood, who is an automobile mechanic, said. 
"The police also helped me in drafting a letter to Sushma Swaraj and assured that she will surely do the needful. We then met her after after which media personnel from IBN 7 approached us and till date they have given us full assistance," he said.
The Indian government reportedly facilitated a DNA sample testing between the parents and boy. The Indian High Commission then took custody of the boy and on Thursday returned home. The External Affairs Minister, Sushma Swaraj tweeted: 
"We never lost hope all these years as we had faith in God. We did everything we could do to get our son back," Madhuri said
And on the day of his return, Madhuri said Sonu had asked her to make him his favourite dish. Rice and fish curry. She wasn't planning to refuse. 
(Cinematography by Sumit Tharan)