The four men arrested in connection to the rape and murder of the 27-year-old Hyderabad vet were shot dead by the police in an 'encounter'.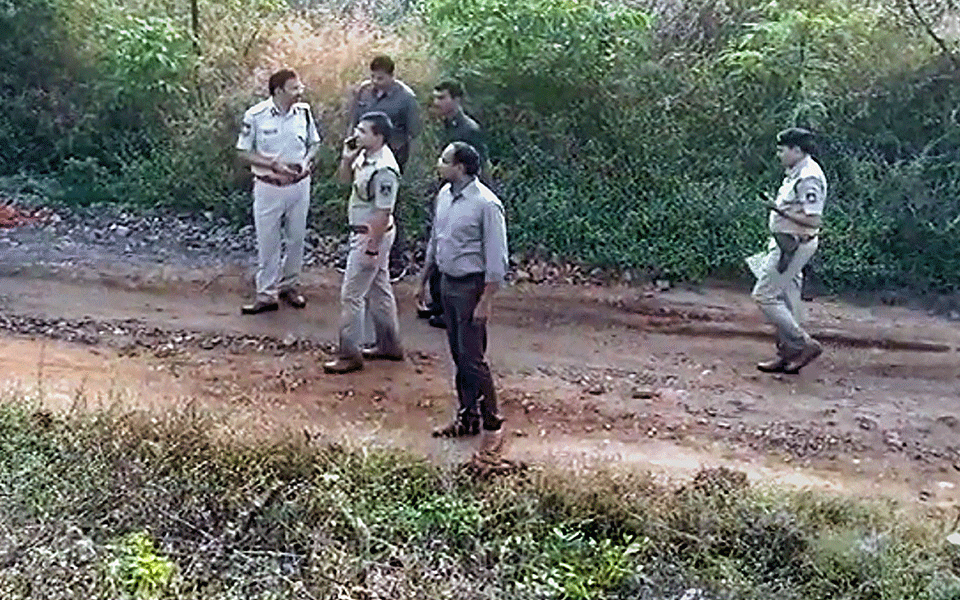 The 4 men had been taken by Hyderabad Police to the crime scene to recreate it when they tried to flee and were shot.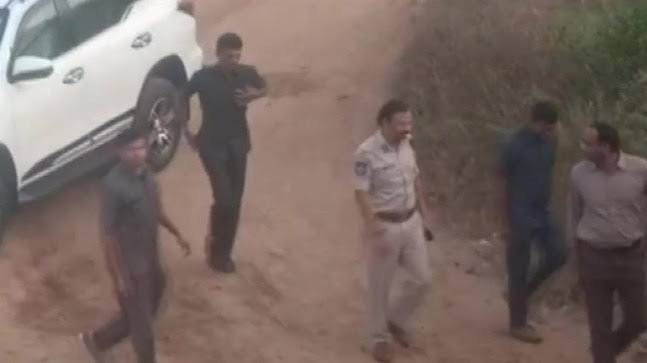 This has led thousands of people on Twitter to celebrate the city's police for engaging in 'swift justice'.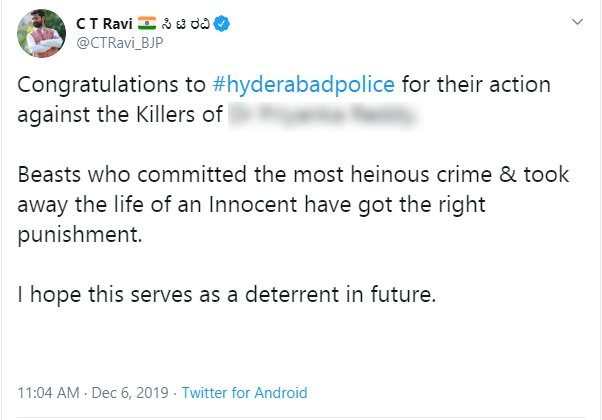 That being said, there are many more who are condemning the police for taking the law into their hands and not following the judiciary procedure as the law dictates. 
The four accused had been arrested on November 29 and were in judicial custody in high-security cells at Cherlapally Central Prison. They were charged under IPC sections 302 (murder), 375 (rape) and 362 (abduction).