India is home to many international and domestic airports of which many have acclaimed reputations internationally as among the best in the world.
The Cochin International Airport is one such airport, which is now the first in the world to be completely powered on solar energy.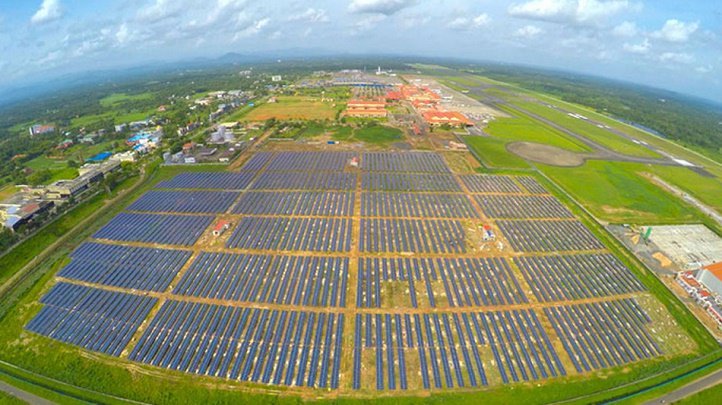 Made up of more than 46,000 solar panels spread across a 45-acre stretch of land near the airport's cargo complex, the massive project for the airport will generate 50,000 to 60,000 units of electricity everyday for all its operational functions, which technically makes the airport 'absolutely power neutral,' Cochin International Airport Limited (CIAL) said.
The solar panel installation work first began in 2013 on one of its terminals. Further another installation took place which eventually lead to the current 46,000 panel plant that totals 12 MW of power overall.
Read more: