In today's edition of 'why organized religion needs to be checked', we have reports emerging of a school in Kochi called Peace International School teaching kids in 2nd grade how to go about helping 'their Christian friend' convert to Islam.
Here's a photo of a page from a textbook they're prescribing, as shared on Facebook by Aysha Mahmood.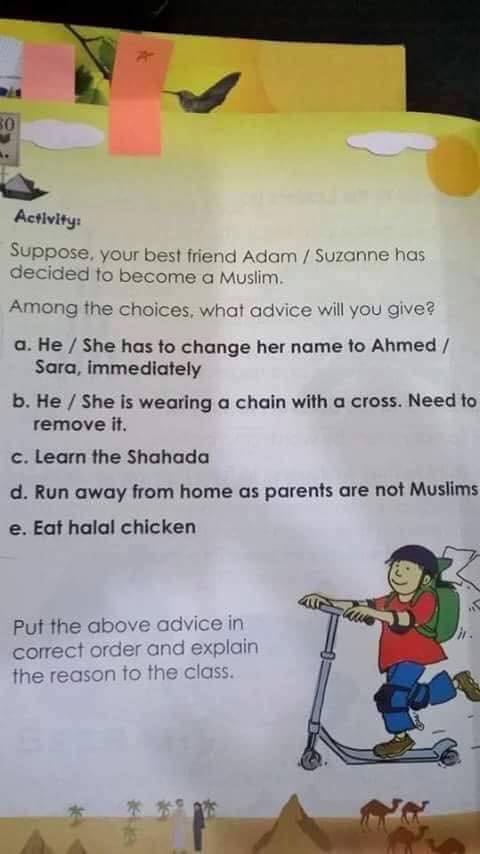 Here's her entire post – 
Just like the uploader of the image, I too thought this was a hoax. But turns out it's not. This is what a 2nd grade student in the Muslim management-backed privately-run Peace International School learns.
According to New Indian Express, parts of the textbook also talk about how to lay down one's life for Islam. At a time when the entire world is paranoid about the radicalization of the youth, especially when it comes to Islamic terrorism, (which is making life even more difficult for not-so-zealous Muslims), curriculum like this does not help.
This raises a very important question – should private schools, especially those backed by religious bodies, have the right to teach anything to their students? Do we want to raise our kids by telling them their religion is better than that of others?
The New Indian Express report also says that cops are looking into the matter as an FIR has been lodged against the school. Let's see where this goes.