Kolkata Knight Riders captain Gautam Gambhir was fined 15 percent of his match fees for his despicable conduct that saw him kick a chair during his team's IPL victory over RCB while rival captain Virat Kohli became poorer by Rs 24 lakh due to slow over-rate for second time.
Kohli has now paid a total fine of Rs 36 lakh having already been fined Rs 12 lakh for an earlier offence of slow over-rate and the penalty was doubled as it was the second time that his bowlers failed to mainatain over-rate.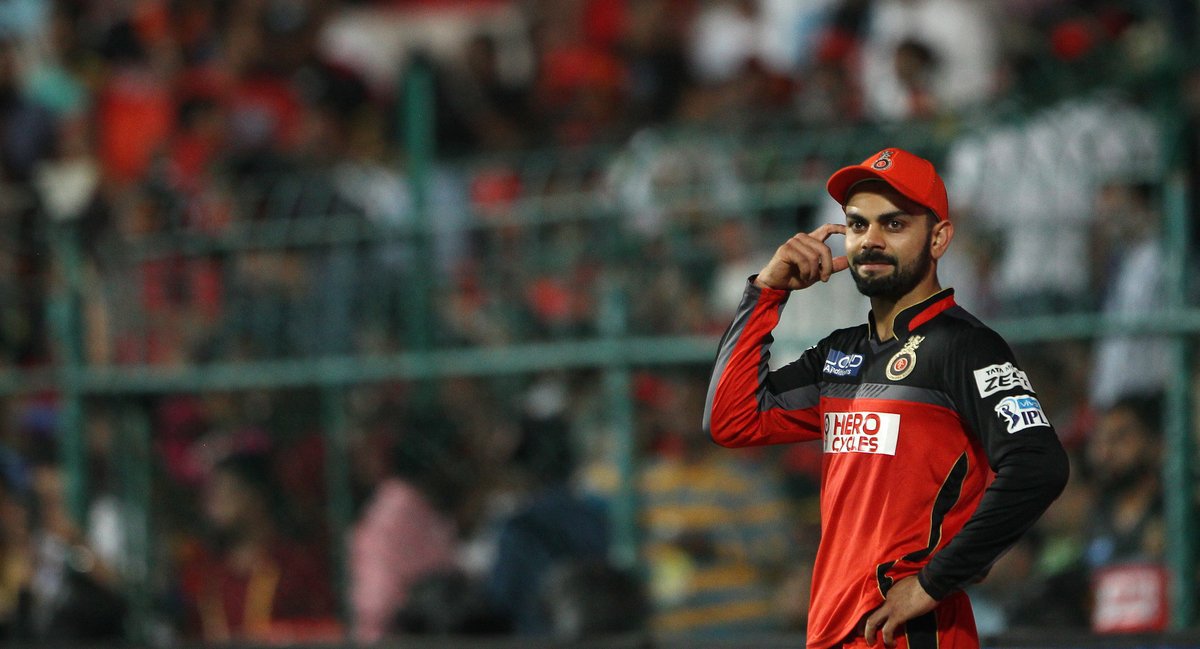 According to an IPL media release:"Gautam Gambhir from the Kolkata Knight Riders team was fined 15% of his match fee for breaching the VIVO Indian Premier League (IPL) Code of Conduct during his team's match against Royal Challengers Bangalore at M. Chinnaswamy Stadium in Bengaluru last evening.
"Mr Gambhir admitted the Level 1 offence (Article 2.1.8) of abuse of cricket equipment or clothing, ground equipment or fixtures and fittings during a match. For Level 1 breaches of the IPL Code of Conduct, the Match Referee's decision is final and binding."
The TV replays showed Gambhir kicking a chair in the dug-out in violent fashion after Suryakumar Yadav hit a boundary, an outburst which may have happened in spate of the moment even the commentators were finding it difficult to understand as to why he was so angry when his team was winning.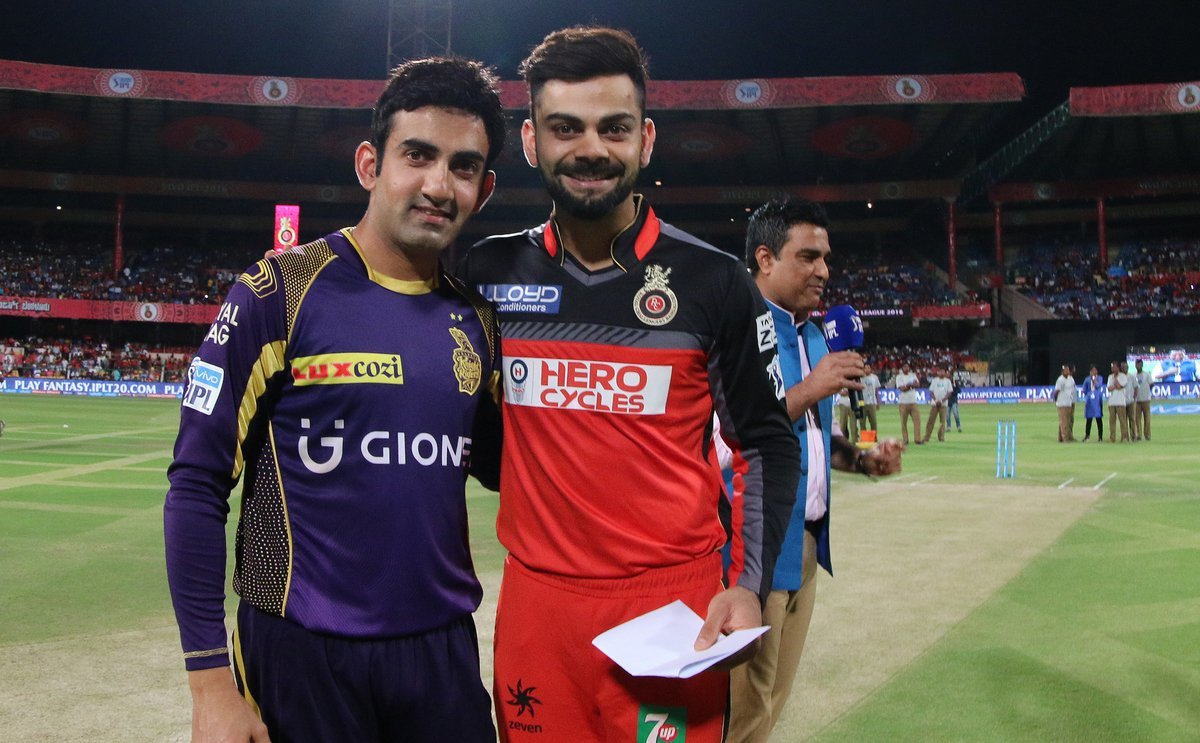 As far as Kohli is concerned, the release stated: "Virat Kohli, Royal Challengers Bangalore captain was fined after the team maintained a slow over rate during last evening's VIVO IPL match against Kolkata Knight Riders at M. Chinnaswamy Stadium in Bengaluru.
"Since it was his second offence of the season under the IPL's Code of Conduct relating to minimum over-rate offences, Mr Kohli was fined Rs 24 lakh, while the rest of the team was fined Rs 6 lakh each or 25 percent of their match fee."
Feature image source: IPL