Moumita Sarkar, the daughter of a farmer, who dwells in Nadia district of West Bengal was full of glee when she got admitted in Krishnanagar Women's College, affiliated to Kalyani University. Since she is legally above 18, her family was pressurising her to get married to a man, who was nearly 38 years old as reported by The Times Of India .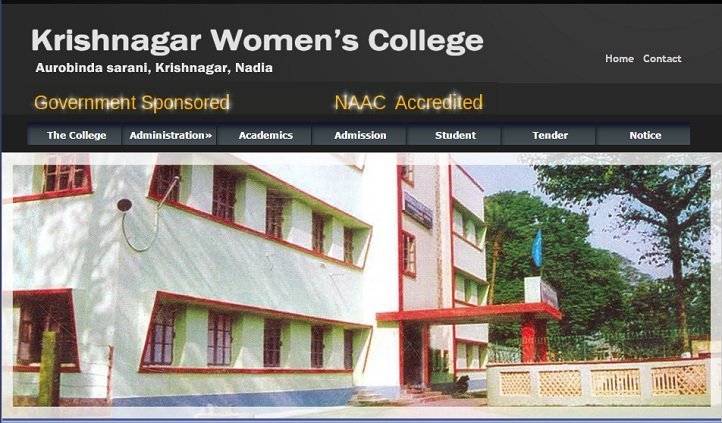 Krishnagar Women's College, where Moumita got admitted. | Source: krishnagarwomenscollege.org
"After securing 72% marks in higher secondary exams, my only aim was to pursue further studies. I can never forget this contribution in my life," said Moumita."No rule stopped us from approving her case. We are always talking about women's empowerment. That's why we took up this girl's case. Universities are not just meant to giving degrees. They are also meant to answer problems in society. This is a small step towards empowering women," said Hangloo. "I last spoke to my father seven days back. My mother isn't speaking to me. When I left home, I just carried an extra salwar kameez with me. I don't have any funds to support myself. I am ready to work hard. If I have come this far, perhaps a little hard work will help me realise my dreams of becoming a teacher on day," said Moumita who is planning to earn money by giving tuition. "Some don't even have money to go to cyber cafes so that they can apply for admissions online. Others want funds for buying books. Moumita's family was too poor to support her education. A friend of hers, who had earlier secured admission in Krishnagar Women's College brought her to us. We made arrangements so that both can stay in a girls' hostel in Krishnagar. We have already paid Rs 700 each as their hostel charges for a month," said Bhadra who is now looking for sponsors to fund for Moumita's education. Moumita has exemplified the concept of 'women empowerment' in her district of course with a lot of assistance from other people like Manabi Bandyopadhay, Rattan Lal Hangloo and Utpal Bhadra. Women empowerment does not lie in posters and slogans, it is when people take actions during such situations, one truly believes that 'women empowerment' is not just a farce movement.