West Bengal's Belur Math is famous for its architecture and its 'Sandhya Aarti' and hundreds of tourists throng in daily. But is the place inclusive or even sensitive to the needs of a specially-abled visitor?
Maybe not. Saikat Barman, 43, learnt it the hard way when he recently visited Belur Math with his daughter, a temple founded by Swami Vivekananda in West Bengal.
Barman, who lives in London was on vacation when he visited the temple last week to attend the famous evening prayer or 'Sandhya Aarti'. To his shock, Barman was told that his daughter can't enter the premises as she was wheelchair bound. 
He went on to narrate his ordeal in a Facebook post:
"She was denied entry to the temple as she is a wheelchair user," he wrote, adding that he pleaded with the guards, volunteers and the monks, but no one cared.
"Despite repeated requests, pleading with monks, volunteers and security guard and several journeys up and down the stairs lifting the wheelchair to gain access to the temple, my daughter was told that the rules in Belur Math do not allow wheelchairs to be taken inside the temple," he wrote.
"Tears in my daughter's eyes knew no bounds and I had nothing to console her. This was the biggest embarrassment life so far for her," he wrote.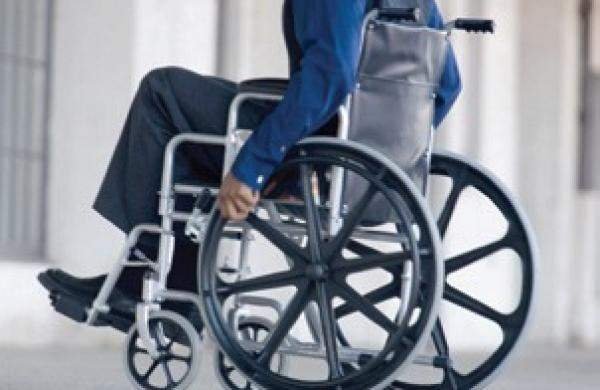 Upset about the entire incident, when Barman was leaving the premises, he went to a Maharaj (monk) and asked him the reason for not allowing his wheel-chair bound daughter to enter the temple and this is what his answer was:
"Wheelchairs travel on the road and dirty and hence will be detrimental to the sanctity of the temple. Wheelchairs are impure. He further added it's a rule and there cannot be any exception, I was speechless."
As Barman pointed out, the biggest irony in the entire incident was that the headquarters of the 'Ramakrishna Math and Mission' that believes in the upliftment of the society made this insensitive rule and even justified it!
He further wrote, "I am fully aware of Ramakrishna Mission's contribution to society and it is such an irony that only last week I got in touch with Narendrapur Ramakrishna Mission expressing interest to be part of their various charitable initiatives. I am re-thinking now, do I want to be part of an organisation where respect towards humanity is at such a low level?"
(Feature Image Source: Twitter)