In yet another incident of right wing fundamentalists clamping down on freedom of speech and expression, retired Mysore University professor and rationalist writer KS Bhagwan received a letter threatening his life on Wednesday, 9 September.
"I was not at home when the letter came this afternoon. My family received it. After reading the letter, written in English, the family informed the police… currently, it is with the police," he said.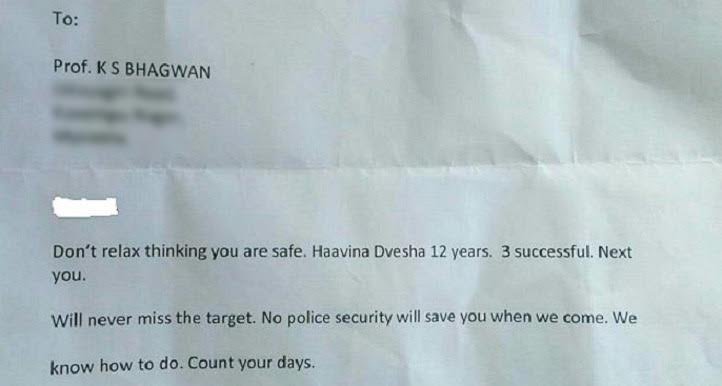 Bhagwan, who allegedly made 'derogatory' remarks against Bhagwat Gita in February earlier this year, has been facing the wrath of right wing activists since then. However, he added that he has received several such threats on various occasions in the past also.
"It shows utter ignorance on the part of those who wrote the letter. They wouldn't have even read a page of my writing. I write on the basis of my research. If they have objections about it, they can always oppose it in a civilised way. I'm not afraid," Bhagwan said.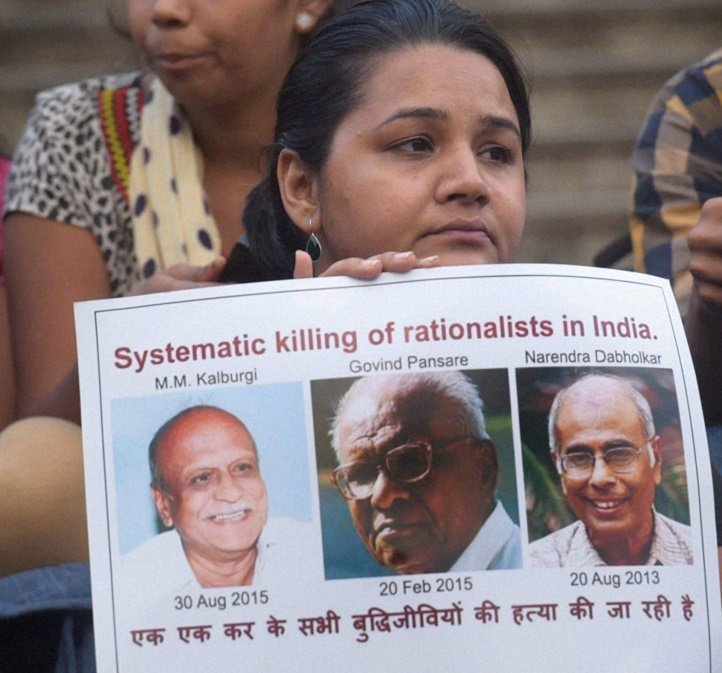 Meanwhile, Police have examined the letter and have beefed up the security provided to Bhagwan. "Yes, a letter threatening Bhagwan was received at his residence, we are investigating it," IGP (Southern Range) BK Singh said. Other noted writers including actor Girish Karnad and SL Byrappa are also being provided adequate security.
Sahitya Akademi Award winner and renowned Kannada writer MM Kalburgi was shot dead by two unidentified gunmen outside his house in Dharwad, North Karnataka, on August 30. In a recent development, the case which was being investigated by the state CID will now be handed over to CBI as announced by the Karnataka government.
Read more:
Feature image source:
Youtube/Tv9Kannada