It all started with a photo on social media, and it has now snowballed into a massive controversy. Kumar Vishwas, member of Aam Aadmi Party, has been accused of having an extra-marital affair with a party volunteer. He has denied these allegations and claimed the rumours are baseless. He also denies having received a summons by the Delhi Commission for Women (DCW).
The woman in question has said that she has been defamed and has launched a complaint but no action has been taken.
"There is a photo on social media with my face circled and it's written that during the 2014 Amethi elections where Vishwas was fighting against Rahul, Vishwas slept with a woman volunteer and his wife caught them. I met Vishwas and told him about this. He said that if you're in politics you will have to experience things like these [sic]. I tried contacting Kejriwal too, but he didn't respond either. SHO, cyber cell and my area DCP did not investigate the matter despite my complaints," she said.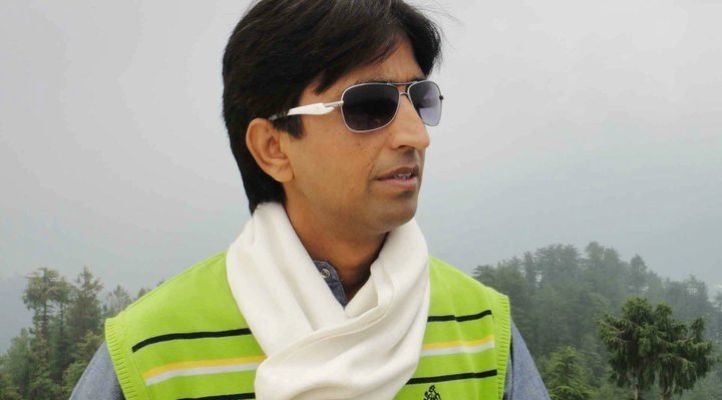 She has stated that AAP did not try and help her when the case started and has only taken up the cause since Kumar Vishwas was targeted.
AAP backed Vishwas claiming that the party had never received any complaints by the woman against him. "The woman never mentioned anything about an illicit affair. She only said she is being targeted on social media," AAP leader Sanjay Singh said.
The BJP latched on to the story and used it as a political tactic. "This points to the fact that women members in AAP are not safe. She had to go to Women's Commission despite being a party member. This shows AAP is insensitive to women's cause," BJP leader Sambit Patra said.
DCW chairperson Barkha Shukla Singh said the woman wrote a complaint letter to the Police Commissioner as well as Arvind Kejriwal, but has not heard back. She also clarified that DCW has sent a summons to Vishwas to appear before it on May 5.
In the mean time, Arvind Kejriwal has come out in support of Kumar Vishwas and stated that the party will no longer react to this issue. The Delhi chief minister said that they have decided to go silent on the matter as Vishwas' whole family is being 'pulled into depression'.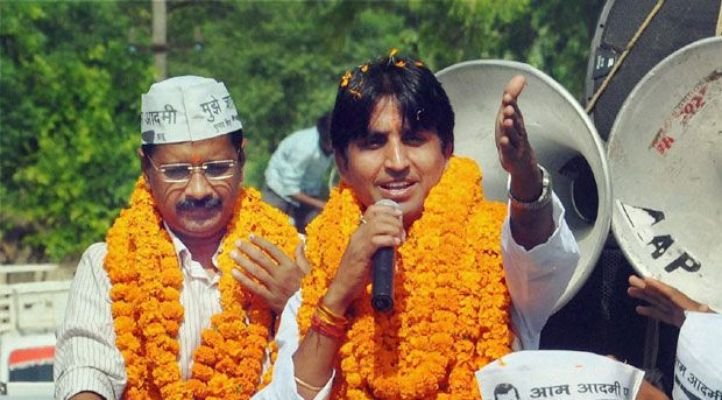 At a recent press conference, the woman was seen being prompted by a certain Jagat Awana, who was a former Congress worker, and giving the issue a political twist. However, when contacted by Firstpost, Awana said he was merely trying to help the woman. He also stated that he was part of the Congress 15 years ago and has had nothing to do with the party since.
"Sanjay Singh told the media that the woman was a BJP agent; so, when she was interacting with the media, I told her to clear her stand that she was not a member of any political party," Awana said.
Vishwas has lashed out at the media for carrying the story, claiming it was politically motivated by the BJP and Congress.
To make matters even more controversial, at a press conference held by DCW, Juhi Khan, a member of the institute quit her position claiming Vishwas was being framed.
"Barkha Shukla Singh is trying to gain political mileage from this case. I am resigning from the DCW," Khan said.
Singh countered this by stating Juhi Khan is a member of AAP and was only at the press conference to defend Vishwas and interrupt the event.
"She wasn't called here by us, she was sent to disrupt our press conference," Singh said.
This is an extremely controversial, not to mention, a complicated situation. At this point, it is unclear what is going to happen, but AAP has decided to stop reacting to the issue. It is evident that the woman in question is under immense distress, however, it is not apparent whether Vishwas has anything to do with the matter or not.
One thing is for sure, this is not a matter of national importance, and therefore should not have been given the attention it has been on mainstream media. Maybe Kejriwal is right to think certain sections of the media are out to get him.