He always led the country's bowling attack from the front but Anil Kumble believes that as the new head coach of the Indian cricket team, his role will be in the "background" as it is the players who "come first".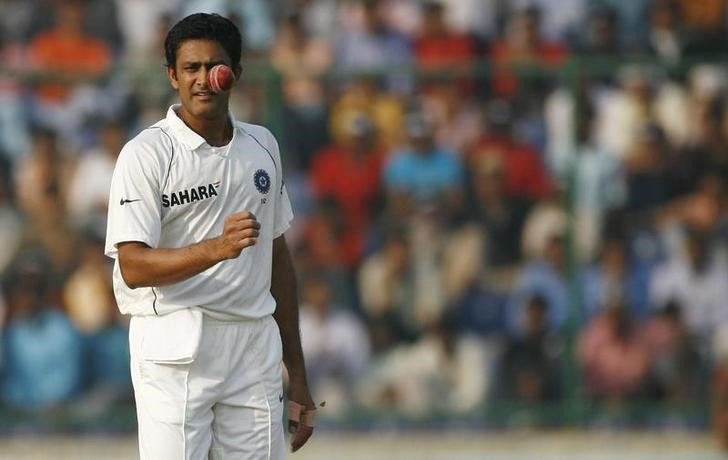 The former captain and India's highest wicket-taker Kumble was named the team's head coach for a one-year tenure. The selection of the coach was made based on the recommendation by the Cricket Advisory Committee comprising Tendulkar, Ganguly and Laxman.
The first reaction:
It's a huge responsibility. I have always put my hands up for any sort of challenge. The coach's role is in the background, it's the players who come first. I am ready to take this role.
On being back in the dressing room:
It's a great honour to be back in Indian dressing room in a different role.
About his plans and strategy:
Strategy will be to win. There is still time to think about all that and sit with the players. I have a short and long-term plan for the upcoming series (against West Indies), but I cannot plan alone; I also need players to pitch in.
On working with Sachin-Sourav-VVS:
This is a great time for Indian cricket. I have played for long with Sourav, Sachin, VVS and Rahul is also guiding the junior team. The five of us share wonderful relation on the field and off it as well. I am looking forward to working with them. Need to sit down with Sourav, Sachin, Laxman and Dravid and need to do what is best for Indian cricket.
On a job which will clearly not be easy:
I spoke to my family and they supported my decision. I have travelled for almost 18 years (as an international cricketer) and it is not going to be easy as we will be travelling a lot. Yet I feel it's the right time be again part of the Indian dressing room and give back to the sport.
Kumble, the highest wicket-taker for India till date and third in the international Test list behind Muttiah Muralitharan and Shane Warne, emerged as a front-runner in the last few days even though he has no formal experience in coaching in the international arena.
Feature image source: Reuters