The dismal state of our healthcare system, especially for the poor, was evident when a labourer was forced to carry his wife's dead body on a handcart because the hospital denied to provide him with an ambulance.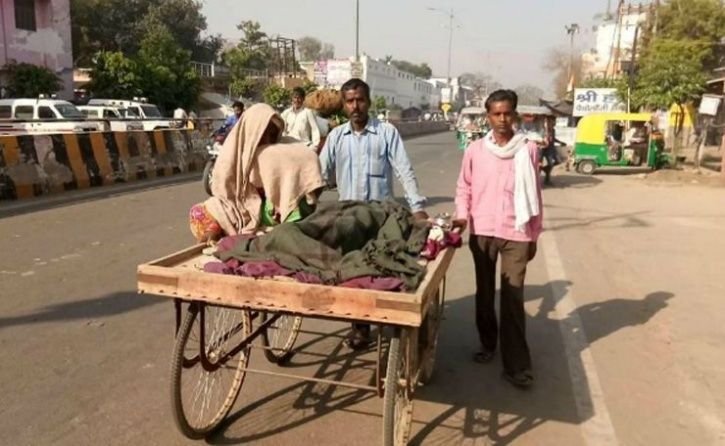 On Monday, Kanhaiyalal's wife complained of difficulty in breathing. The 36-year-old labourer contacted the 108 emergency ambulance services but didn't receive any response for over an hour. Left with no option, the man decided to take his ailing wife to the hospital on a handcart. 
Sadly, his wife breathed her last on the way and was declared brought dead by the doctors.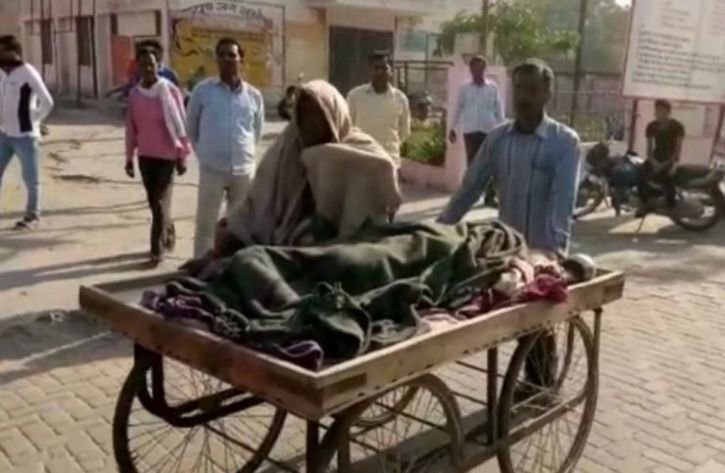 Kanhaiyalal, a resident of Hariharpur in Uttar Pradesh, told TOI:
I asked them for a hearse van to ferry the body home but was denied by the hospital authorities. She would have been alive if medical aid was provided to her in time.
Denied help, the desolate man was forced to wrap the body in a cloth sheet and carry it on the cart to reach their home, 5 kms away from the facility, to perform her last rites.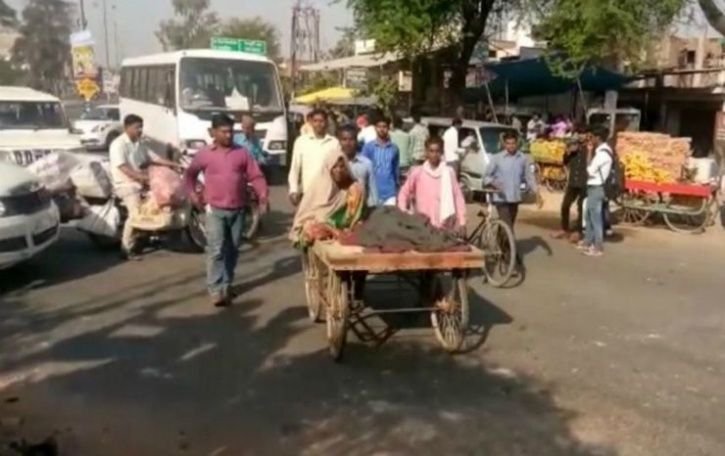 The hospital officials, however, have denied the allegations saying that they're not sure if he even asked for an ambulance.  
District magistrate Pradeep Kumar has ordered a probe in the case.