The International Monetary Fund (IMF) Chief Christine Lagarde is in India on a two day visit, which includes meetings with the PM Narendra Modi, Finance Minister Arun Jaitley and RBI Governor Raghuram Rajan.
In a public interaction with students at Lady Shri Ram College, Lagarde answered many questions on India's economy, growth prospects and monetary policy. She gave her views on government's new schemes such as the Jan Dhan Yojana and India's position on the global economic stage.
One question stood out though, from this young girl, who has been dubbed by the social media high priests as the 'NDTVGirl'. She asked Lagarde a rather intriguing question.
To which the IMF chief reacted like this: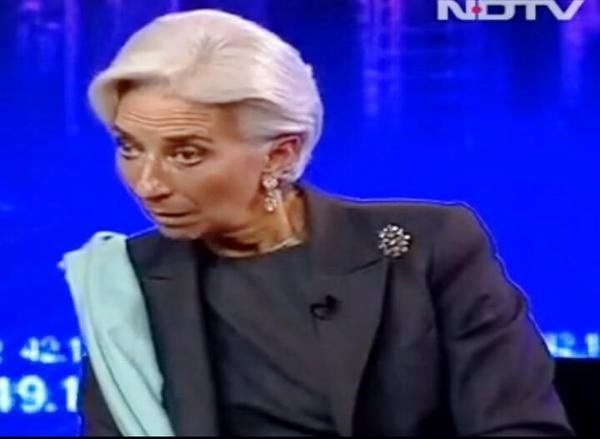 Here is the original NDTV video.
Understandably, the netizens hopped on to social media, with their characteristic wit and high troll skill. #NDTVGirlAsks has been trending since the interaction.
Here is a compilation of some of the funny and witty reactions, including a cheeky one from a fake Omar Abdullah.
Because honestly, the question was only as epic as the reactions.
The techie Indian
The apologetic Indian
The argumentative Indian
The political Indian
And where it all apparently started
Of course, Lagarde composed herself and replied, "there should be no exclusion and no reservation or capture of the output by a particular group of people – be they of one particular gender, one particular race or one particular religion. Inclusiveness for good growth means everybody."
Hear, hear.