The Lalit Modi saga does not seem to end as more people have come into the picture post allegations of backing Modi by External Affairs Minister Sushma Swaraj and Rajasthan Chief Minister Vasundhara Raje.
In the latest twist to the story, Ex-Secretary General of Interpol, Ronald K Noble was spotted with Lalit Modi in a picture at a Barcelona-Real Madrid football game, one of the most elite sporting events in the world.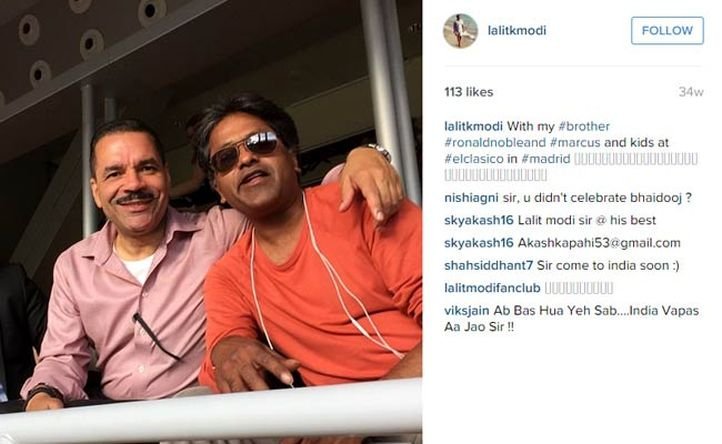 The picture reflects nothing more than a friendship between Lalit Modi and Mr Noble but there is a high possibility that this friendship might have supported Modi, directly or indirectly to remain outside the hold of the judiciary.
In an email to NDTV , Mr Noble has admitted that he was with Mr Modi at the game and that he knew him since 2013. But he said he was completely unaware of Mr Modi's legal cases and troubles. No request was ever received by Interpol from India for Modi's alleged corruption linked to the multi-billion dollar Indian Premier League.
Intra-party opposition
In another vital proceeding to the story, BJP MP RK Singh has come out strongly against co-party members Sushma Swaraj and Vasundhara Raje on extending help to Lalit Modi and has termed it as legally and morally wrong.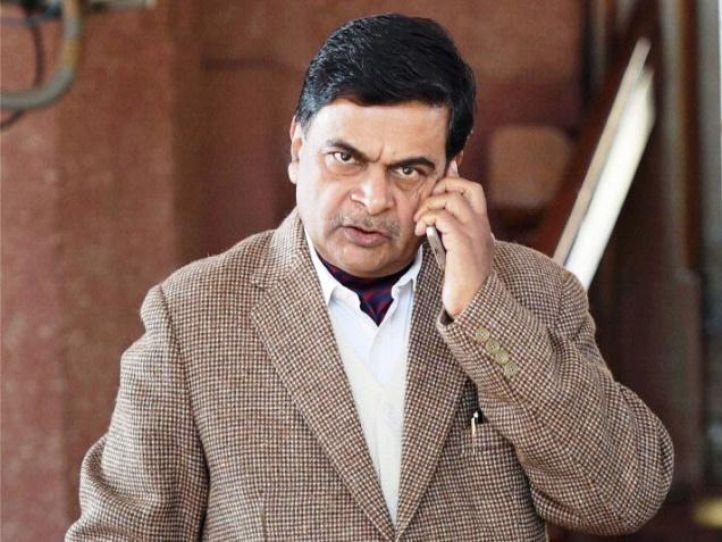 He termed Modi a bhagoda (fugitive) and also demanded that the government should take all measures to bring Modi, who is currently in the UK, back to India to face the law, he said in New Delhi.
"Mr. Lalit Modi was evading judicial warrants and summons and he was clearly a fugitive and any help given to him or any meeting with him was wrong," Mr. Singh said.But he did not mention the names of any of the party members. He said that the concerned department should be doing their duties.
Ally Shiv Sena's big question to BJP
BJP's biggest ally in Maharashtra, Shiv Sena has voiced concerns against the impartiality shown towards Mumbai police chief Rakesh Maria with its senior leaders Sushma Swaraj and Vasundhara Raje.
Through its mouthpiece 'Saamana', Sena has criticised and condemned BJP for putting the Police Commissioner in the dock. It has accused BJP of backing Sushma Swaraj and Vasundhara Raje but not Rakesh Maria.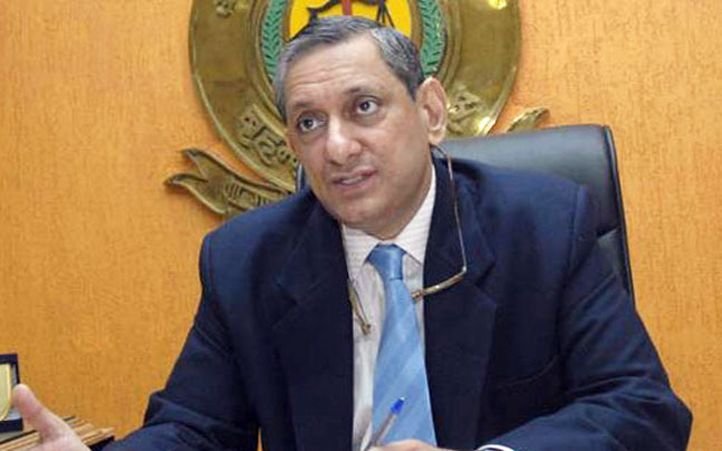 The police commissioner met Chief Minister Devendra Fadnavis twice to defend his meeting in London last year with Lalit Modi, who has charges of corruption, tax evasion and money-laundering in India.
Saamana also said , "What Lalit Modi has done with IPL may be an issue of contention but Rakesh Maria can't be expected to handcuff Modi and drag his back to Delhi or Mumbai. He doesn't have jurisdiction."
As new revelations and opinions have come up, the story has moulded into a more complex form where there are allegations of partiality from one of the major allies in one hand and questions on party's action to help a fugitive in the other. This might turn out into a major chaos for the ruling party in the near future, but only time can tell how much damage it will cause to the party's integrity.
Read more: