Lalita Babar, take a bow!
Lalita opened a new chapter in India's athletics history in the Olympic Games by becoming the first woman after three decades to enter the final of a track event when she shattered the national mark to reach the 3000M steeplechase medal round.
The 27-year-old Lalita, hailing from Satara district of Maharashtra clocked 9:19.76 the women's 3000m steeplechase, 7th best timing of the day, and qualified for the final after finishing fourth in the qualifying heats. 
This is the first time in 32 years an Indian will feature in the final of an Olympics track event!
Her compatriot Sudha Singh was eliminated however.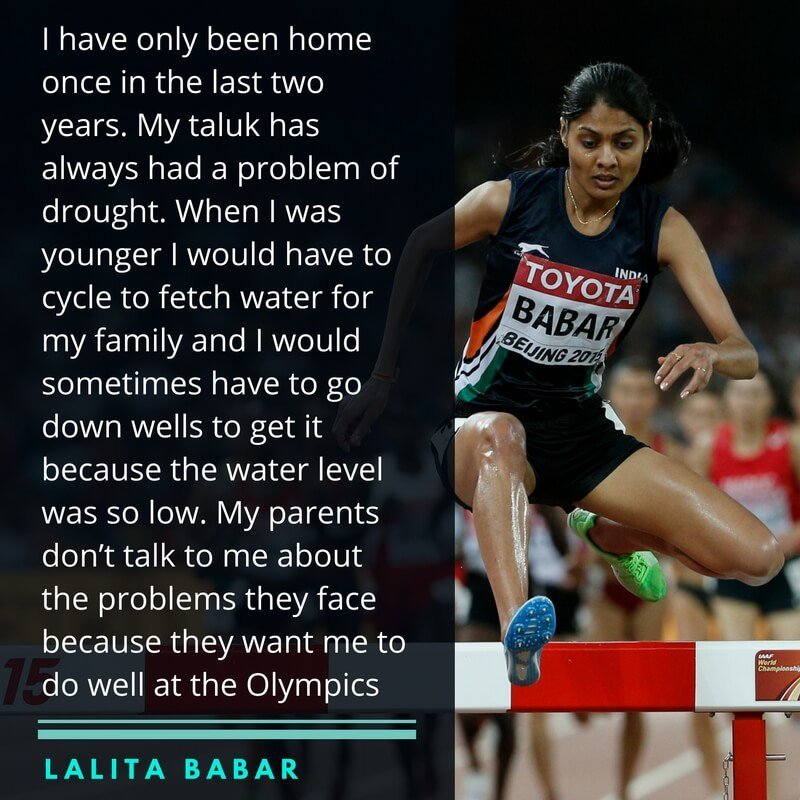 Lalita, who had won the bronze medal in the event in the Asian Games in Incheon, South Korea, two years ago, in fact finished with the seventh-best time in the heats in a new national record of 9 minutes, 19.76 seconds.
Lalita, in fact, clipped nearly seven seconds off the national mark standing in the name of Sudha Singh (9:26.55), clocked in Shanghai in May.
The top three in the three heats gain automatic qualification while Lalita, hailing from Maharashtra, made the grade as one of the six fastest from among the rest.
Had she run in the third heat she would have qualified as the winner of that race.
Sudha, on the other hand, performed far below her best to finish a distant 9th in heat 2 in a poor 9:43.29 which gave her the 30th spot out of 52 in the qualifiers.
Lalita will be seen in the final of the gruelling race on August 15 at 1945 IST.
Good luck, Lalita! The nation is behind you!