Even as more than 23 lakh people are affected by the massive floods in Bihar, Lalu Prasad Yadav has something really insensitive, or rather nasty, to say to the flood victims. 
During a visit to flood-affected Maner which lies on the outskirts of Patna, the RJD supremo said that people should feel fortunate to have Gangajal at their doorsteps.
Here is the video (start from 3:00) :  
Here is what he said to the flood victims:
"Listen to me, please listen to what I am saying. This is a divine crisis. You used to daily say, the water level is one foot below the danger level. The river (Ganga) won't be flooded. Now, it has entered into your homes, to your kitchens. Consider yourself fortunate. Isn't it great that you are getting Gangajal at your doorstep. Now, Gangaji will rescue all of us. We will request her (river Ganga) to leave us as the water level has crossed the danger mark and people are now facing difficulties. Please offer milk to Gangaji and worship her in your village later."
His comments were criticised on social media and Twitteratti bashed him for being insensitive:
@ur unfortunate but what else was expected by the same ppl.They elect such 'leaders' time and again who shud hav been sent in dustbin forevr

— Kuldip Pandey (@KuldipPandey) August 23, 2016
Just heard – Floods in UP & Lalu Prasad Yadav jokes with villagers that you should be thankful that the holy Ganga has entered your house.

— Atul Khatri (@one_by_two) August 23, 2016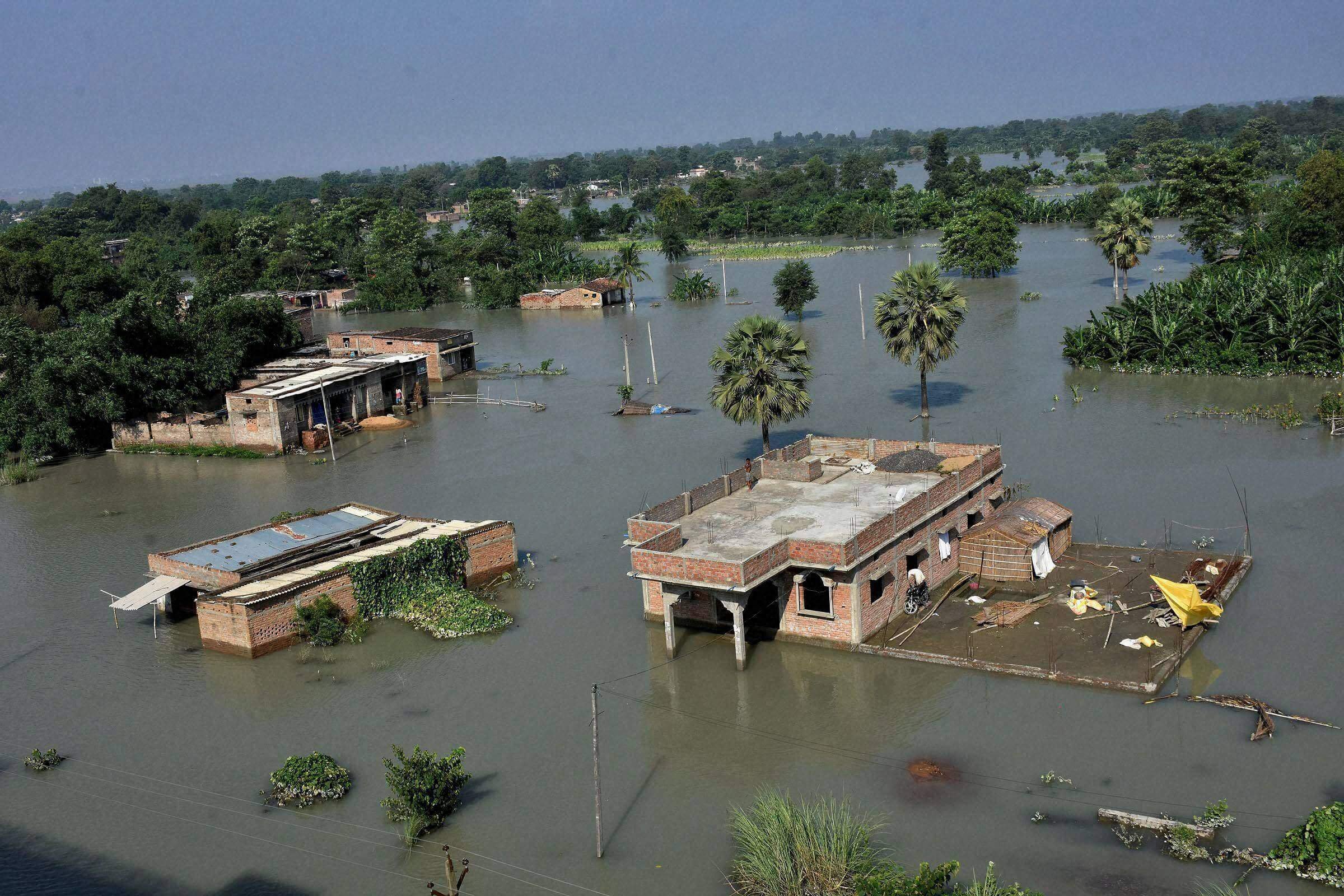 At least 22 persons have been killed while 23 lakh people affected in the Bihar floods with many areas, especially the riverine belt of 12 districts, badly reeling under water in the state. 
The floods caused by a spate in rivers Ganga, Sone, Punpun, Burhi Gandak, Ghaghra and Kosi have affected 1115 villages under 362 panchayats in 12 districts of the state.
27 teams from National Disaster Response Force are carrying out rescue operations in the state. 
(With inputs from PTI)