Landmines are the "most potent" weapon used by Naxals to inflict fatal casualties on security forces in Left-wing extremism-affected areas of the country, retired CRPF DG K Durga Prasad said on Thursday. 
Speaking on a topic on the challenges posed by Maoists at the 'Counter Terrorism Conference 2017' in New Delhi, Prasad said security forces like the CRPF and others have suffered "maximum" casualties due to hidden landmines or Improvised Explosive Device (IED) blasts triggered by Naxals.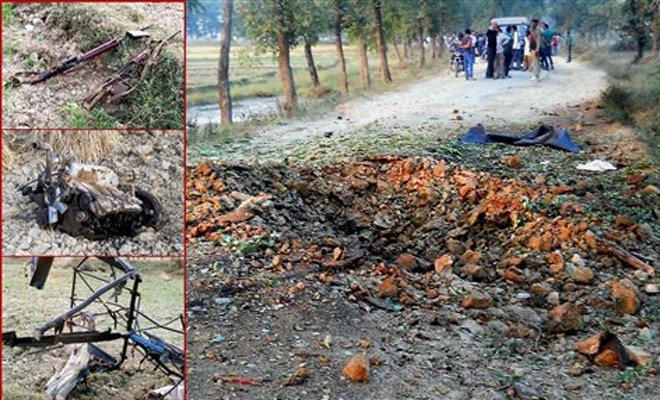 "Landmines are the most potent weapon used by Left-wing extremists to target security forces and we have suffered maximum losses from these incidents," he said. 
Prasad, who retired as the Central Reserve Police Force (CRPF) Director General on February 28, said the required "perception management" of security forces and government agencies to tackle the menace is "extremely poor" and it needs to be made better to break the Maoist movement whose strength is in their unity.
 The 1981-batch IPS officer, whose successor in CRPF is yet to be appointed by the government, also said the forces have suffered high number of casualties while rendering the task of securing road construction work in these areas. 
During a similar task on March 11 in Chhattisgarh's Sukma, Maoists adopted the strategy of triggering hidden landmines and subsequent gunfire as they ambushed a CRPF patrol party killing 12 personnel. After the killings, the Naxals also looted over a dozen arms and more than 1,500 rounds of ammunition from the slain personnel.
(Feature image source: PTI)