Being a celebrity is no cakewalk. Unforgiving media attention, uncomfortable gossip and uncongenial speculation is a part and parcel of a celebrity's everyday life. In late TV actress Pratyusha Banerjee's case, this applies even after death. 
As the world collapsed for the near and dear ones of the actress, who is said to have committed suicide for reasons best known to her, the Indian media once again went into Sherlock mode and took charge to dig out the truth, which in the first place is never its prerogative.
Recently, we reported how Dolly Bindra tried to gain mileage after leaking her telephonic conversation with Pratyusha's distraught mother in the media. However, the way a large section of the Indian media gave her loads of column space raises questions on our sensibilities. 
After HT took a cringe-worthy route to make a story out of the incident: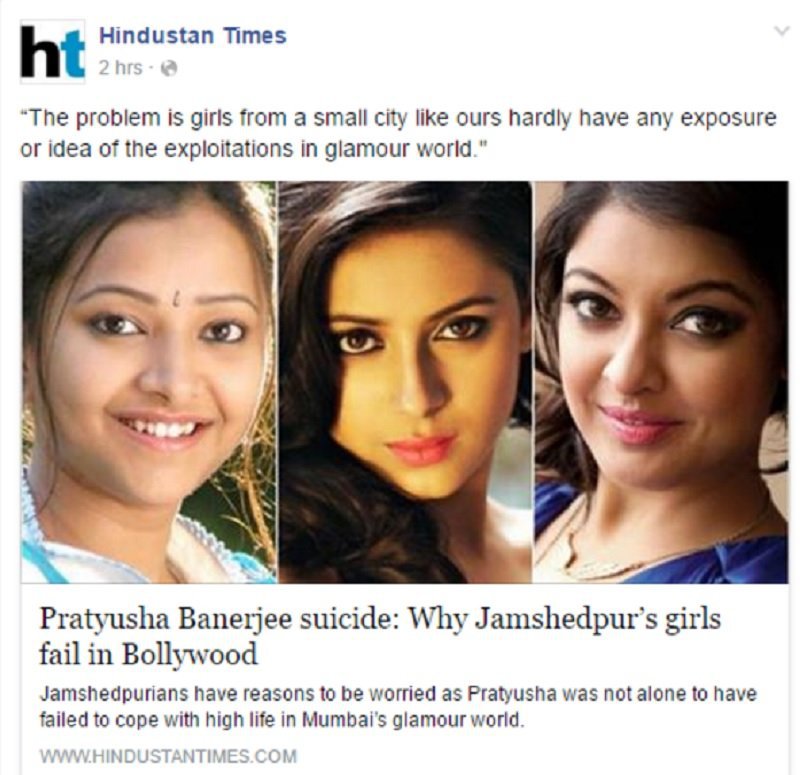 And live commentary (read conjecture) on her death investigation by NewsX: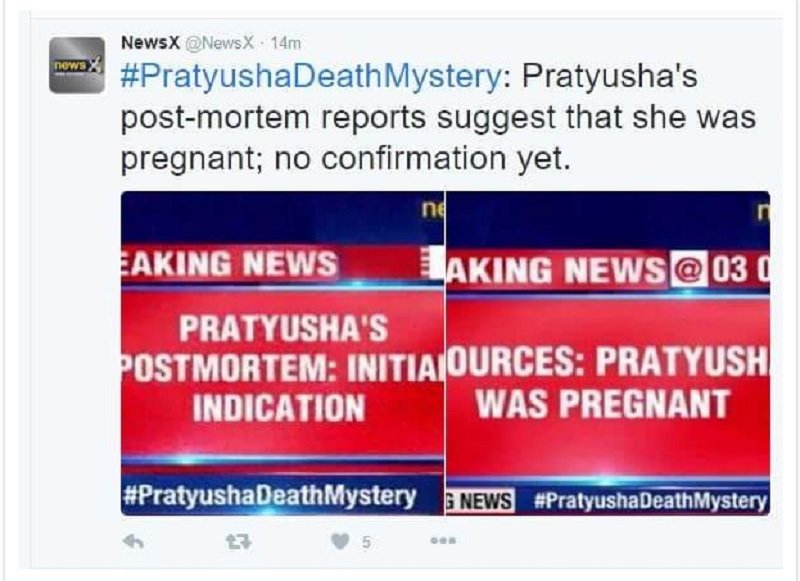 To totally deplorable coverage of her last rites…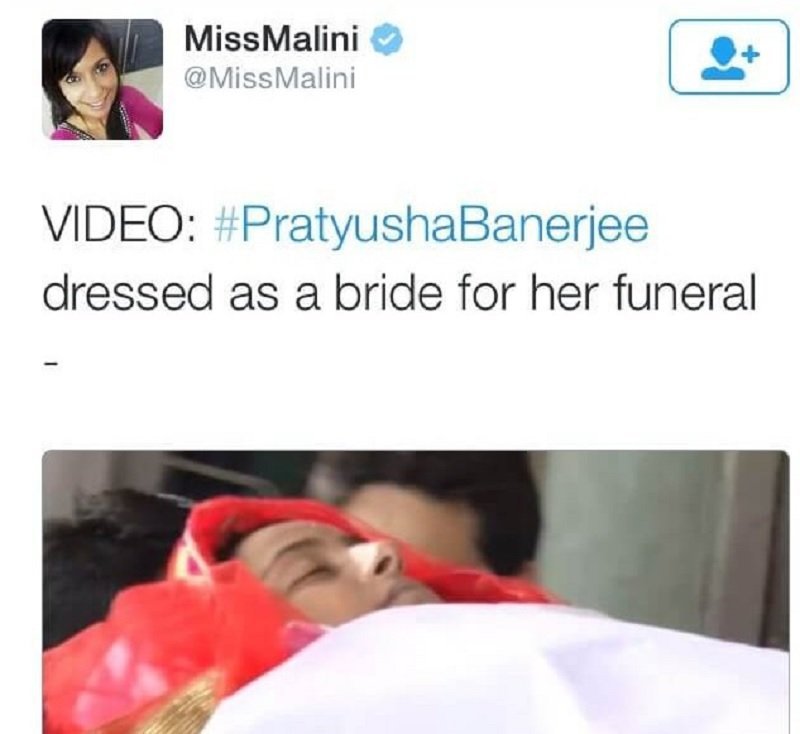 An online entertainment portal, SPOTBOYE, went ahead and took tasteless tabloid journalism to another level and published a poll asking the readers: "Why do you think Pratyusha Banerjee committed suicide?"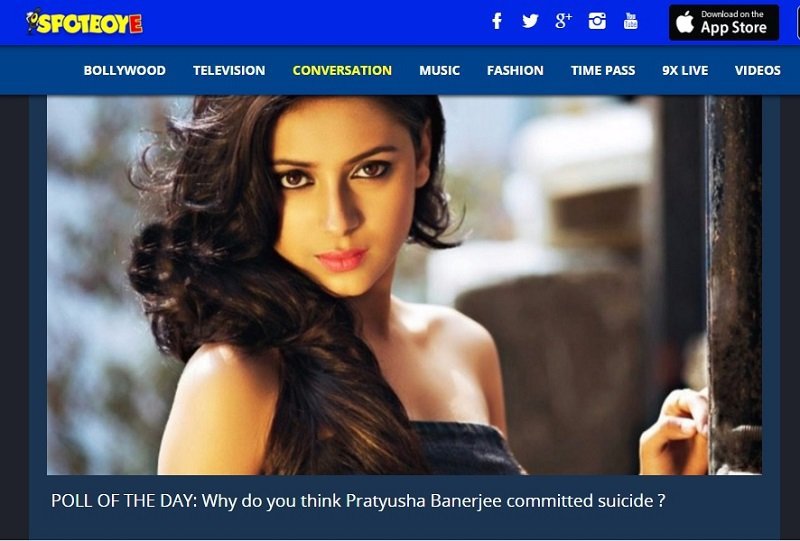 The poll lists "Messy personal life, Failure to get movies & Financial constraints" as the three options to choose from.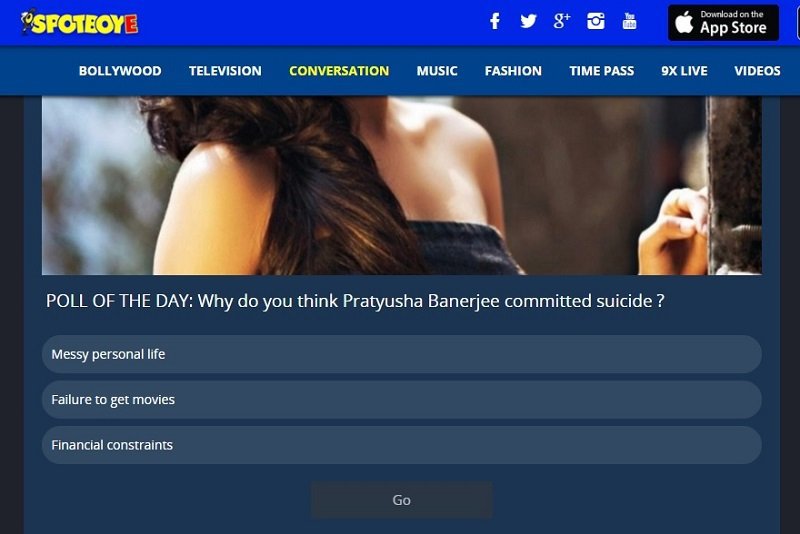 While sensationalism, rumours and speculations form the DNA of a tabloid publication/portal, something of this sort is not only shameful for the concerned portal, but for the fraternity as a whole. However, in the wake of this journalistic mishap by SPOTBOYE, I feel it's time to finally break it to them:
Just because an actor committed suicide doesn't make it soft news. It's still every bit as traumatic, painful and unfortunate.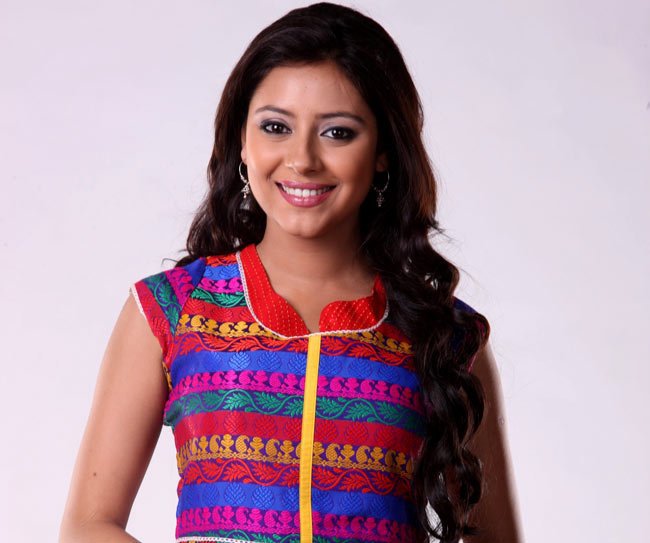 As if it's not heartbreaking enough that a talented, young Indian television star has lost her life, the media milking the issue only makes it all the more tasteless. Voyeuristic speculation and making a poll out of her death is a disturbing and unethical journalistic practice of the highest form. 
And to the people taking the poll out there, you're not doing any good to the departed soul either.