Defence lawyers ML Sharma and AP Singh have been served notices by the Bar Council of India (BCI) for their comments in the controversial BBC documentary India's Daughter. The two lawyers appear in the documentary, that was banned by the I&B; Ministry, and made statements that have led to angered reactions from people.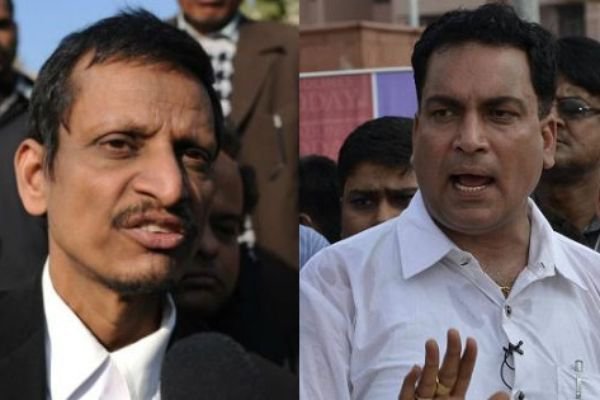 Their statements on a woman's conduct in the context of the December 16 gang-rape are personal opinions, derogatory in nature, and unfortunately shared by many men as well as women in India. The outrage, however, stems from the fact that they represent the men convicted for the gruesome rape. They have been given three weeks by the BCI to explain why a disciplinary action shouldn't be initiated against them for their statements.
Senior Supreme Court lawyer and Rajya Sabha member KTS Tulsi has demanded for their licences to be suspended. "Shows complete absence of any concern for society. There can't be any justification. A person with this kind of mindset is still a lawyer. It is much more than a crime. The bar council must take cognisance," Tulsi said.
Although Sharma and Singh's personal opinion is not indicative of their professional conduct, the reactions are based on an obvious conclusion that if educated men of law talk and think like this, how are they any different from the criminals they are representing.
"Disbarring a lawyer for a personal opinion is not supported textually by the Bar Council rules as they presently stand. Doing so would be a popular, but contrived result," according to a Firstpost article . The article explains in detail how complicated a process it is to disbar a lawyer in India.
India is outraging over a series of issues related to rape. The length of punishment for the juvenile, Mukesh Singh's remarks , ban on the BBC documentary , lawyers' comments, mob lynching in Nagaland of an alleged rapist.
We may be in a hurry to find solutions. It won't happen by taking the law in our hands, nor by fighting for quick fixes.
Do you think the lawyers should be disbarred?
Read:
These Disgusting Remarks By Nirbhaya's Rapists' Defense Attorney Will Make Every Indian's Blood Boil