France's far-right presidential candidate Marine Le Pen capped her visit to Lebanon with controversy on Tuesday when she refused to wear a headscarf to meet the country's top Sunni Muslim cleric.
On her last day in the Mediterranean country, Le Pen arrived at Sheikh Abdellatif Deryan's office in Beirut and was offered a white shawl to cover her blonde hair.
The National Front candidate promptly refused and made a brief statement to journalists before leaving.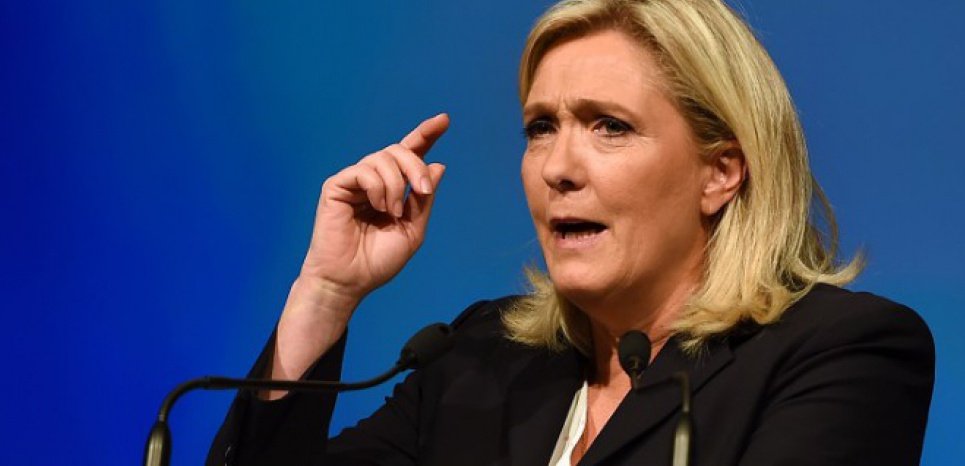 "The highest Sunni authority in the world had not had this requirement, so I have no reason to," Le Pen said, referring to her 2015 visit to Al-Azhar, the prestigious Egyptian institution of Sunni Islamic learning.
She said she had told Deryan's office on Monday that she would not don a headscarf: "They did not cancel the meeting, so I thought they would accept that I will not wear the scarf."
"They wanted to impose this on me, to present me with a fait accompli. Well, no one presents me with a fait accompli," the candidate said.
Deryan heads Dar al-Fatwa, the highest Sunni authority in Lebanon.
In a statement on Tuesday, the body said "its press office had informed the presidential candidate, through one of her assistants, of the need to cover her head when she meets his eminence, according to the protocol assumed by Dar al-Fatwa".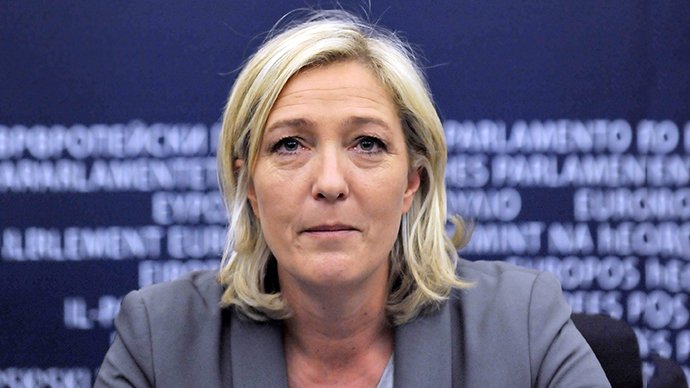 "Dar al-Fatwa officials were surprised by her refusal to conform to this well-known rule," it said.
Fewer than a dozen protesters gathered near Lebanon's Zaytuna Bay on Tuesday afternoon to protest against Le Pen's visit.
"From Beirut to Damascus to Paris to Washington, fascists flock together," one placard read.
One banner read "Fascists out!", and demonstrators carried pictures of Le Pen and US President Donald Trump.
At a news conference to cap her trip, Le Pen insisted she "has never confused the religion of Islam with fundamentalist Islam".
"I oppose Islam as a political project. I am fighting a war against fundamentalist Islamists," she told gathered reporters.
Shunned by European leaders over her party's stance on immigration and its anti-EU message, Le Pen aimed to boost her international credibility with her first visit to a foreign head of state, President Michel Aoun.
The FN leader, whose party takes an anti-immigrant stance, also met Prime Minister Saad Hariri, a Sunni Muslim, and Foreign Minister Gebran Bassil.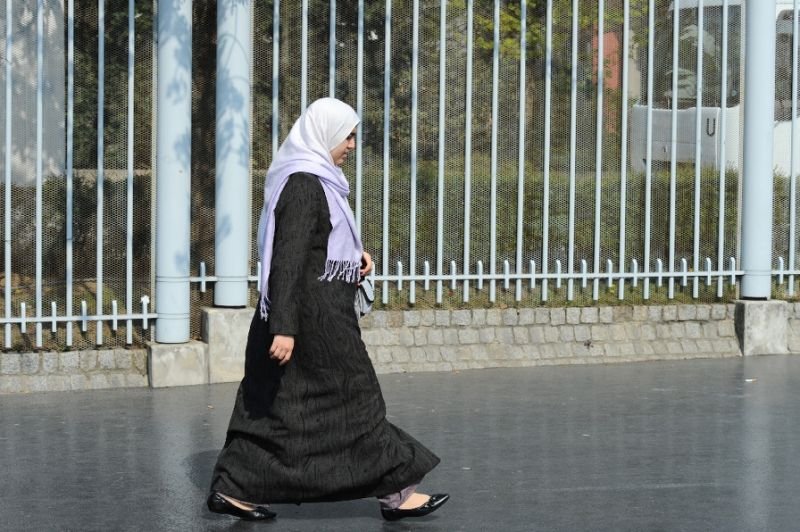 Islamic dress is a hot-button issue in France, where the full-face veil is banned in public places.
Le Pen's deputy Florian Philippot swiftly lauded her controversial move.
"A magnificent message of liberty and emancipation sent to the women of France and of the world," Philippot wrote on Twitter.
France had mandate power over both Lebanon and Syria during the first half of the 20th century.
Le Pen has met few top foreign officials since taking control of the FN in 2011. German Chancellor Angela Merkel has refused to meet with her.
After leaving Deryan's office, Le Pen headed to Bkerkeh, north of Beirut, to meet Maronite Catholic Patriarch Beshara Rai.
There, she saluted Lebanon's "moderate" culture, "created by Christians and Muslims".
The candidate also met Samir Geagea, who heads the Lebanese Forces party and is a fierce opponent of Syrian President Bashar al-Assad.
Geagea, in a statement released by his party, said he had "clarified" to Le Pen that Assad remains "one of the biggest terrorists in Syria and in this region".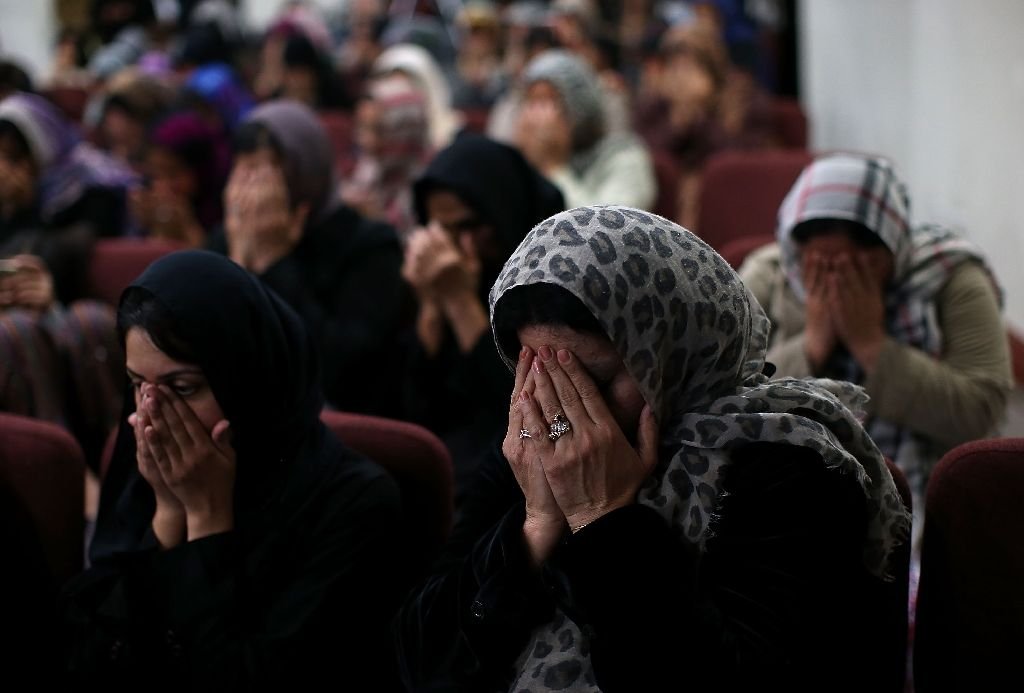 In an interview with Lebanon's L'Orient-Le Jour, Le Pen had called Assad "the lesser evil" compared with the Islamic State jihadist group in Syria.
But she insisted at her news conference Tuesday that she had never met Assad and does not support him.
"What I am saying is that in the interest of France, which is my sole perspective, and in the current state of the situation in Syria, there is no alternative to the regime," Le Pen said.
She has criticised the EU's calls for Assad to stand down after nearly six years of war that have left more than 310,000 people dead.
"Marine Le Pen's statements in Lebanon are an insult to the Lebanese people and the Syrian people," wrote Lebanese Druze chief Walid Jumblatt on Twitter.