It's been a while since we heard some truly incredible music. The kind that makes the hair at the back of your neck stand on end. The kind that gives you goosebumps with every strum of the guitar and every beat of the drum. The kind of music that throws you into a trance and takes you to a different world, without so much as a puff of the magic dragon. Led Zeppelin, the legendary rock band of the 70's, played that kind of music. And just because no one else has in so long, they have decided to give us a small jolt of what it used to be like.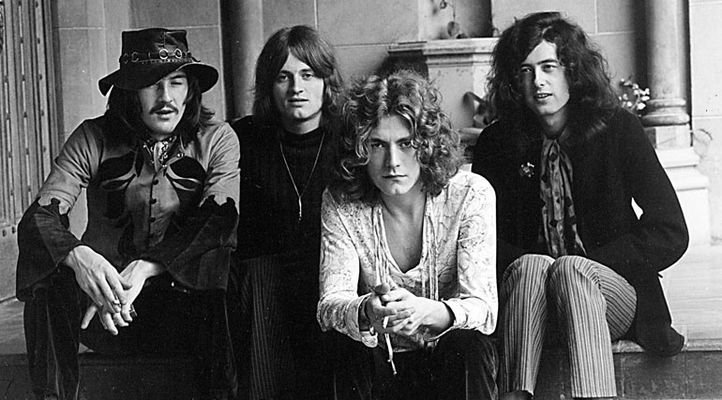 Led Zeppelin has decided to release previously unheard tracks recorded with Indian musicians, during their visits to Mumbai, over four decades ago. The band visited Mumbai at least four times between 1971-72 during their tours of Asia. On one of their trips vocalist Robert Plant and guitarist Jimmy Page participated in a session with a group of veteran Bollywood session musicians— instrumental and vocal performers —that resulted in reworked versions of the Led Zeppelin songs Friends and Four Sticks .
The recording was done at the EMI Recording Studios located on Mumbai's Pherozeshah Mehta Road with an ensemble that included sarangi player Ustad Sultan Khan, percussionists and violin, shehnai and tambura players.
Led Zeppelin have not released any of the tracks from their Mumbai session until now. However, some bootlegs have emerged in which one can faintly hear Page trying to explain bars and scales to the Indian musicians.
Remastered
On July 31, Led Zeppelin is expected to release a deluxe edition of their final album Coda . It will have two discs of unreleased material and will feature two tracks recorded in Mumbai.
" In 1972, Robert Plant and Jimmy Page took a fabled trip to India to perform with the Bombay Orchestra and now, for the first time, recordings from these sessions will be officially released with dynamic takes on Friends and Four Hands (an alternate version of Four Sticks from the album Led Zeppelin IV )," said a statement on the band's website.
The release of Coda is part of the bands ongoing release of remastered versions of the band's nine studio albums. Since last year the band has released each album with previously unreleased material.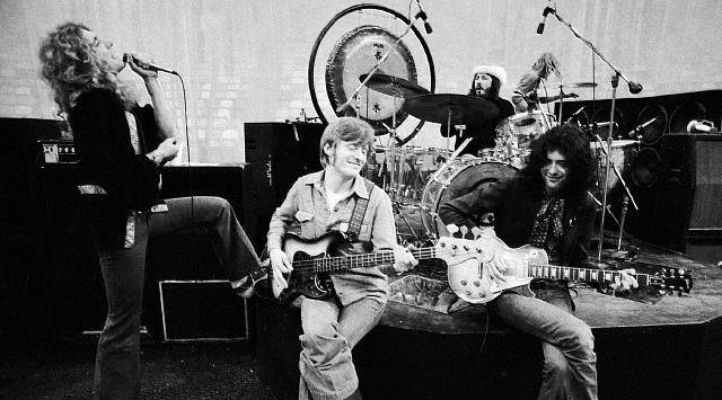 July 31 will be the end of these wonderful days when their last three albums will be released – Presence , In Through The Out Door and Coda . All the albums have been newly remastered by Page and are accompanied by previously unreleased tracks selected and compiled by the guitarist.
Presence , originally released in 1976, will include an additional disc of five unreleased reference mixes from its recording sessions. In Through The Out Door , the last album Led Zeppelin recorded before drummer John Bonham's death, was released in 1979. Its additional disc features unreleased rough mixes of every track from the original album.
Colaba
Page, whose compositions like Kashmir displayed the influence of world music long before that term had even been coined, was the driving force behind the session which was the outcome of his desire to work with Indian musicians. Page acquired a sitar much before Beatle George Harrison and listened to a lot of Indian music, an influence evident on tracks like Friends from the album Led Zeppelin III .
In 1996, Page and Plant returned to Mumbai to promote their album No Quarter . During this trip they recalled a day from 1971, when they sat by the roadside and watched an air-raid drill pass by, (this was before the 1971 war with Pakistan), as they recorded some street musicians and singers.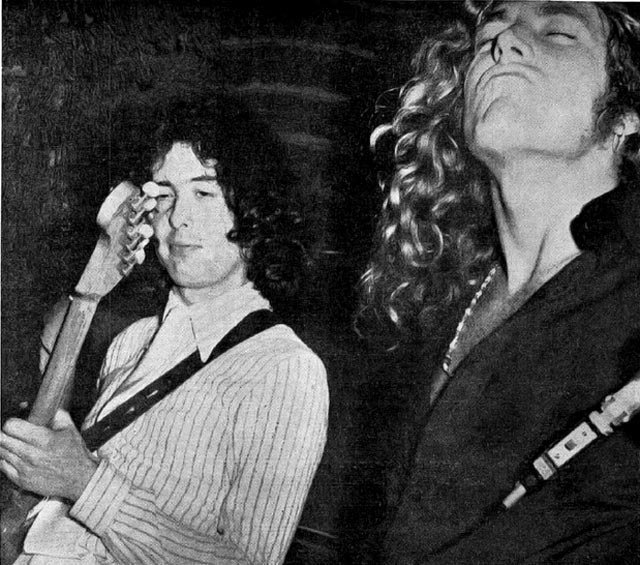 They also reminisced about how one day in 1972 during their Mumbai sessions, Page and Plant joined an impromptu jam session with local musicians during a visit to the night club, Slip Disc in Colaba. One can only imagine what that night must have been like. The audience, completely unaware of what they were in for, probably lost their minds at the sight of the greatest band of their time.