Legendary actor Omar Sharif, best known for his portrayal of 'Doctor Zhivago' in the hit 1966 film and for his work in 'Lawrence of Arabia', breathed his last in Cairo, Egypt on Friday, July 10. He was 83.
He had been suffering from Alzheimer's disease.
Sharif was one of the few Arab actors to make it big in Hollywood. As an actor he played a wide range of dashing and dignified characters while building a reputation as an expert bridge player.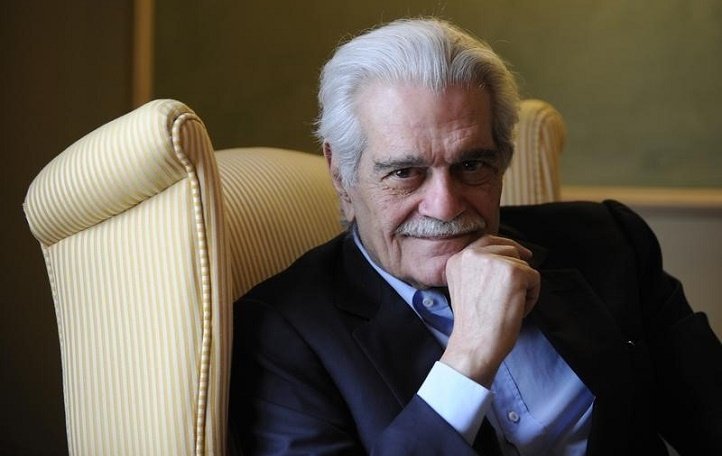 Sharif became interested in acting while studying mathematics and physics at university in Cairo. He worked in his father's timber business for several years before realising his dream with a role in an Egyptian movie, "The Blazing Sun," in 1954 opposite the Middle East's biggest female star, Faten Hamama.
After that there was a no look back. He won international fame and an oscar nomination in David Lean's 'Lawrence of Arabia' as a supporting actor with Peter O'Toole.
David Lean went on to cast Sharif in the title role of his next epic Doctor Zhivago, in which he played a physician caught up in the Russian Revolution.
As soon the news of his death spread, tributes poured in across the globe on social networking sites.
Very saddened by the passing of Omar Sharif. Blessed that I was able to work with such a legend. Love to the family.

— Roland Emmerich (@rolandemmerich) July 10, 2015
In all my films with OMAR SHARIF – "Ashanti", "Beyond Justice" & "Lie Down with Lions"- he LOVED planning food for his dinner guests. RIP.

— KABIR BEDI (@iKabirBedi) July 11, 2015
Sad to hear about #OmarSharif . I grew up on Lawrence and Zhivago. A legacy with not one but multiple timeless classics.

— Josh Gad (@joshgad) July 10, 2015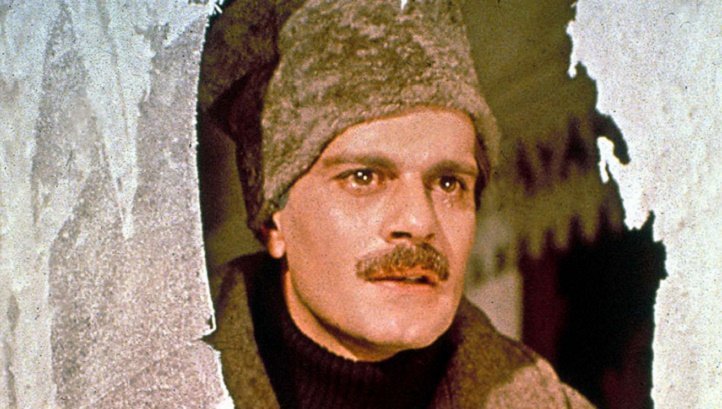 Born as Michel Shalhoub in Alexandria on April 10, 1932 to a wealthy family in Alexandria, Egypt. He converted to Islam in 1955 and changed his name as Omar al-Sharif. He married famous actress Faten Hamama in 1955. They had a son, Tarek, who at age 9 played Yuri in "Doctor Zhivago", but the couple divorced in 1974. Hamama died in January 2015.
Sharif's didn't remarry, saying he never fell in love with another woman.
"I've always been extremely lucky in my life," he told Al Jazeera television in 2007, while reflecting on how he 'might have been happier' staying in Egypt where he had a contented family life and was already a star.
In 2006, Sharif reportedly said he had given it up.
"I decided I didn't want to be a slave to any passion any more except for my work," he said. "I had too many passions – bridge, horses, gambling. I want to live a different kind of life, be with my family more because I didn't give them enough time."
Here is a list of some of the movies in which Sharif appeared.
One Night with the King (2006)
Monsieur Ibrahim et les fleurs du Coran (2003)
Heaven Before I Die (1997)
Top Secret! (1984)
Ayoub (1983)
Green Ice (1981)
Inchon (1981)
The Baltimore Bullet (1980)
Funny Lady (1975)
The Tamarind Seed (1974)
The Horsemen (1971)
The Appointment (1969)
Che! (1969)
Mackenna's Gold (1969)
Doctor Zhivago (1965)
The Yellow Rolls-Royce (1964)
Behold a Pale Horse (1964)
The Fall of the Roman Empire (1964)
Lawrence of Arabia (1962)
Rest in peace. W e'll always remember you in our hearts.
(With inputs from Reuters)
Feature image source: uttartpitturasculturapoesiamusica.com