Artist, historian and art scholar KG Subramanyan passed away on Wednesday at a hospital in Vadodra. The legendary artist who was recovering from a recent surgery died at the age of 93. 
Subramanyan, a Padma Vibhushan recipient, was one of the most renowned contemporary artists of India, best known for his fantastical images coupled with symbols from Indian folklore. He who was a modernist who studied in Shantiniketan under legends like Nandlal Boss, Ramkinkar Baij and Benode Bihari Mukherjee, reports The Hindu.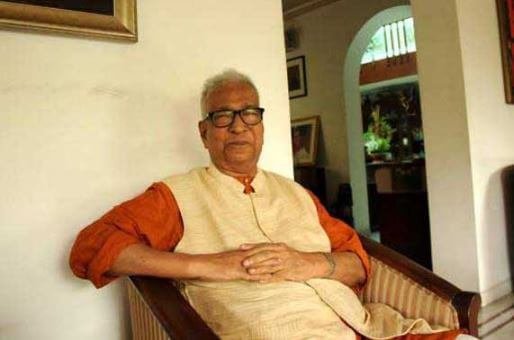 Originally from Kerala, Subramannyan taught fine art for 20 years at the Maharaja Sayajirao University in Vadodra and at Santiniketan in Kolkata. He has also illustrated and wrote children's fiction as well, most notably Our Friends the Ogres, The King and The Little Man, and In the Zoo. He is survived by a daughter and a son-n-law, reports The Hindustan Times.
(Feature image source: Twitter| News World India)