At a time when his performances in India have been vocally resisted by Shiv Sena, Pakistan's legendary ghazal singer Ghulam Ali is all set to make his debut in Bollywood movie not as a singer but as an actor, The Express Tribune reports.  
The 75-year-old singer will be featuring in Suhaib Ilyasi directed film Ghar Wapsi, which also features him singing an Indian patriotic song of the same name. 
While the music launch of the film will be conducted in Mumbai on January 29, the ghazal singer is currently in New Delhi to dub his portion of the film.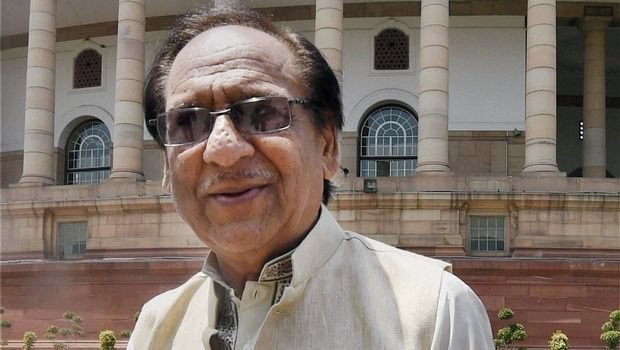 The maestro seems to have been enjoying the acting. 
"If I keep on doing this for three to four more days, I can be a (professional) actor. I guess singing is very easy," the ET report quoted Ghulam Ali as saying.  
Besides Ghulam Ali, the film stars Alok Nath, Farida Jalal, Reema Lagoo, Deepak Tijori and Zarina Wahab comprise the cast of movie. Sunidhi Chauhan, Sonu Nigam and Shaan will also be singing along Ghulam Ali for film's tracks.  
But Ghulam Ali's time in India hasn't been smooth since last year when his concert in Mumbai was cancelled after protests from Shiv Sena. However, Ali enthralled a 5000-strong audience in Kolkata by singing his most famous numbers.
(With inputs from PTI)
Feature image source: PTI